Nissui: Consistently Delivering the Seas' Bounty to People Everywhere for Over 100 Years
Nissui started out in business with just one trawler. Now, more than 100 years later, we create value from marine resources obtained from the world's oceans.
A Big Dream that Started with One Vessel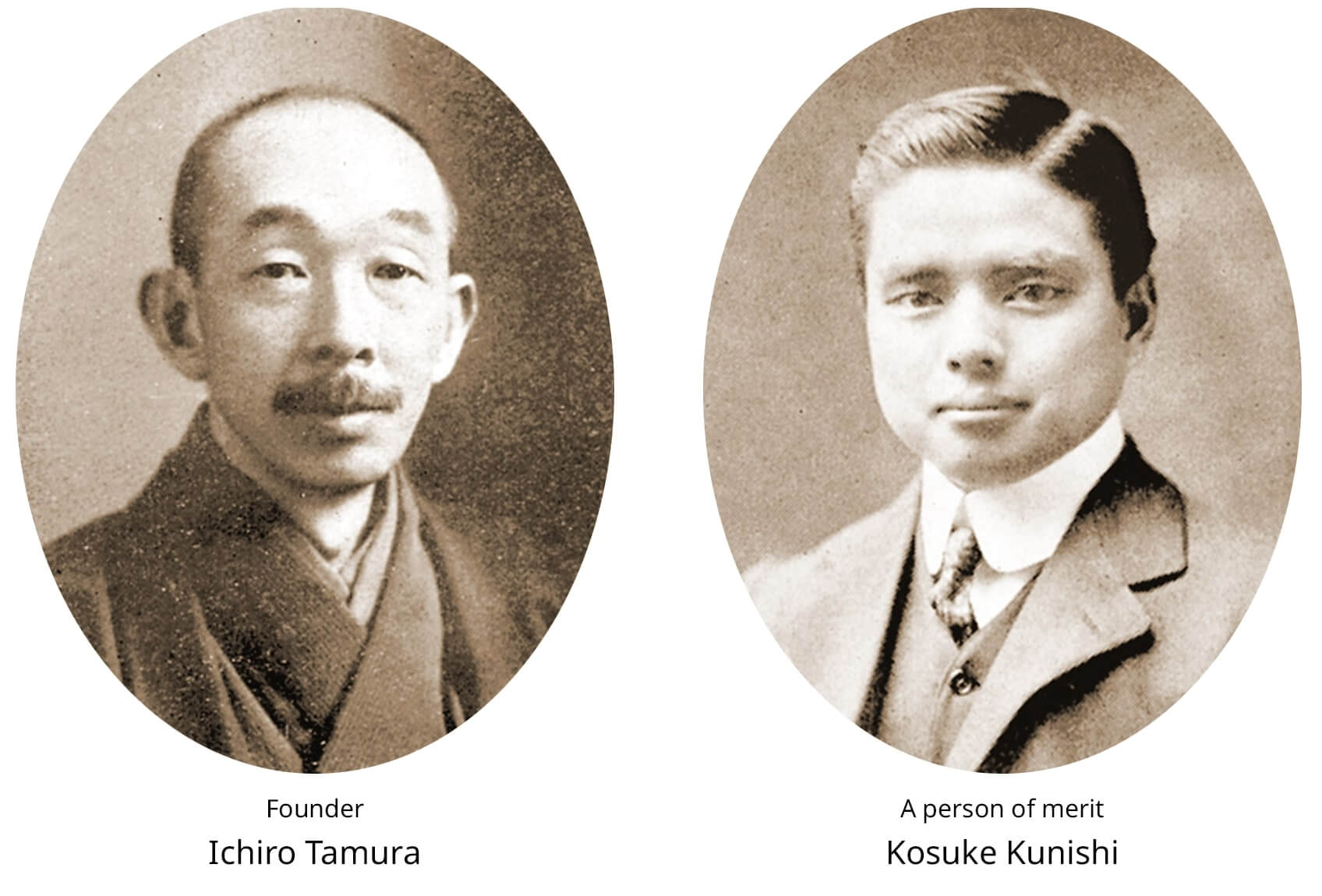 In Japan, many people may associate Nissui with frozen foods, but in fact, fishery has been the company's main business since it was founded. Ichiro Tamura, who started the business, had big dreams in 1911 when he set up the Tamura Steamship Fishery Division, the company that eventually became Nissui. He hoped to make the bounty of the seas as inexpensively, reliably and conveniently available as tap water.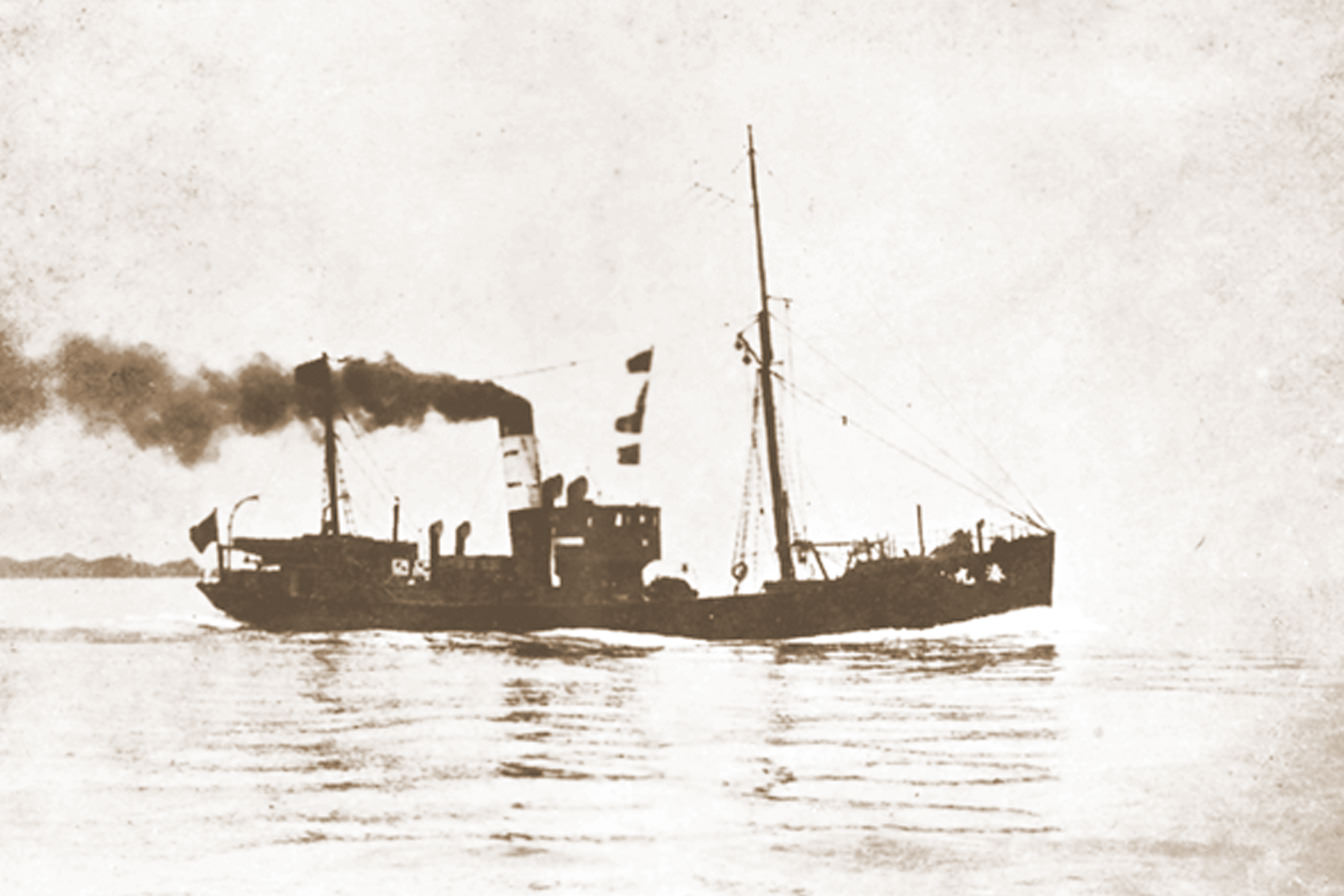 Kosuke Kunishi and others began trawl fishing with the Minato Maru
The early 20th century saw the dawn of Japan's fishing industry. The company's first vessel was the Minato Maru, gross tonnage 188 tons, constructed by the Smith Shipyards in the UK. Nissui started out with one trawler, and although times were often hard, the company gradually built up the fleet and expanded its fishing grounds, later moving into processing to create a thriving concern.
Maximizing Value with Surimi
By the latter half of the 1940s, Alaska pollack was the biggest catch in Hokkaido. There was strong demand in the domestic market for pollock roe, but the meat spoiled quickly and did not freeze well. There was little use for it, so it ended up being wasted.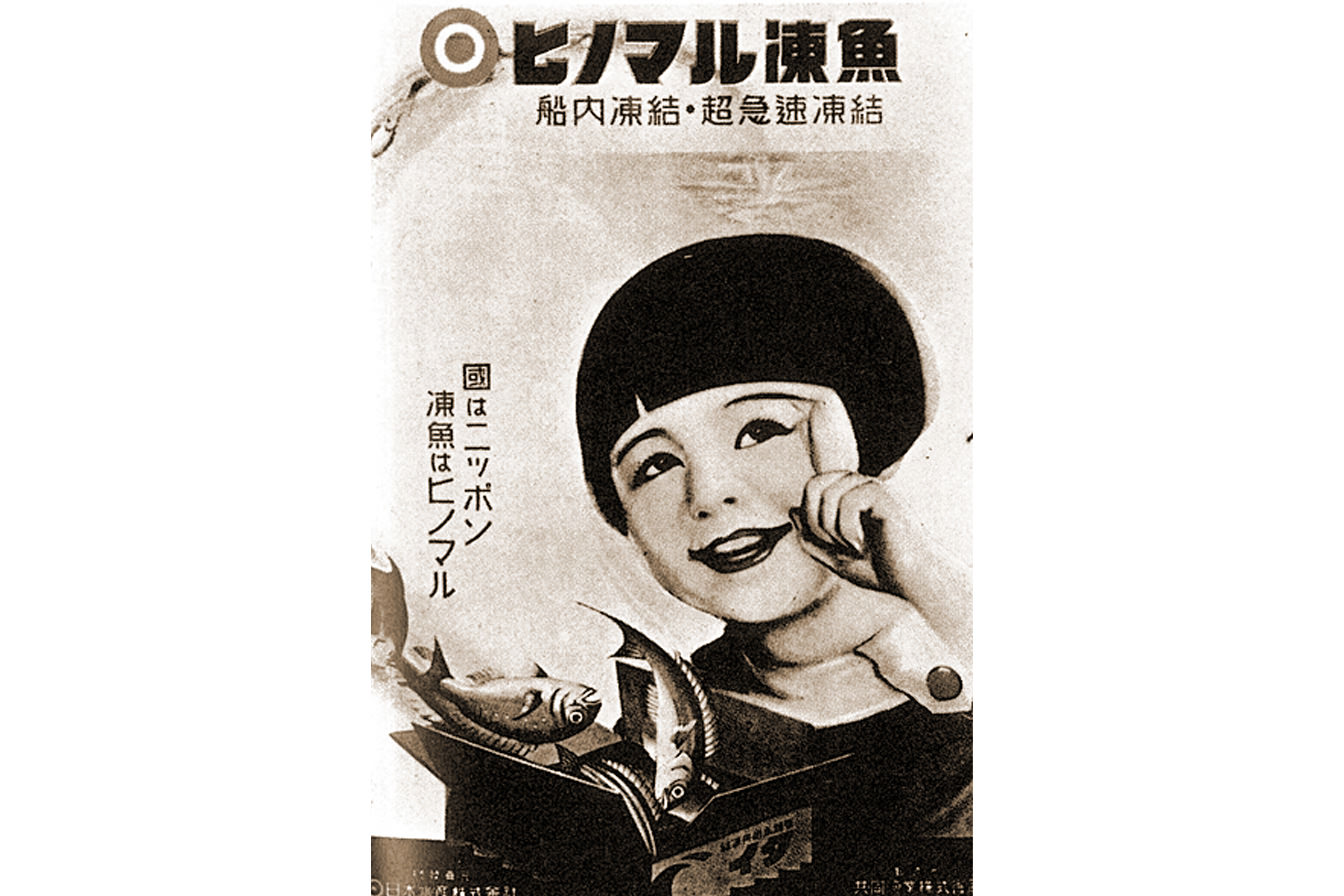 Poster advertising onboard quick freezing (circa 1935)
To make the best use of the fish, Nissui developed onboard quick freezing and processing technology so that even fish that spoiled quickly could be kept fresh. Seeking a way to use pollock meat, Nissui, together with the Hokkaido Fisheries Experimental Station , developed surimi, which could be frozen without affecting quality, and succeeded in creating a market for the product.
In Europe, "Kanikama" Is Called "Surimi"
Alaska pollock is found in high latitude sea area. Nissui's original fishing grounds had been in the Bering Sea but gradually shifted as fishing conditions changed over the years. Nissui transferred its surimi-making technology to Group companies and partner companies in North America and elsewhere, and built up a network that today processes and ships 45,000 tons of surimi per year.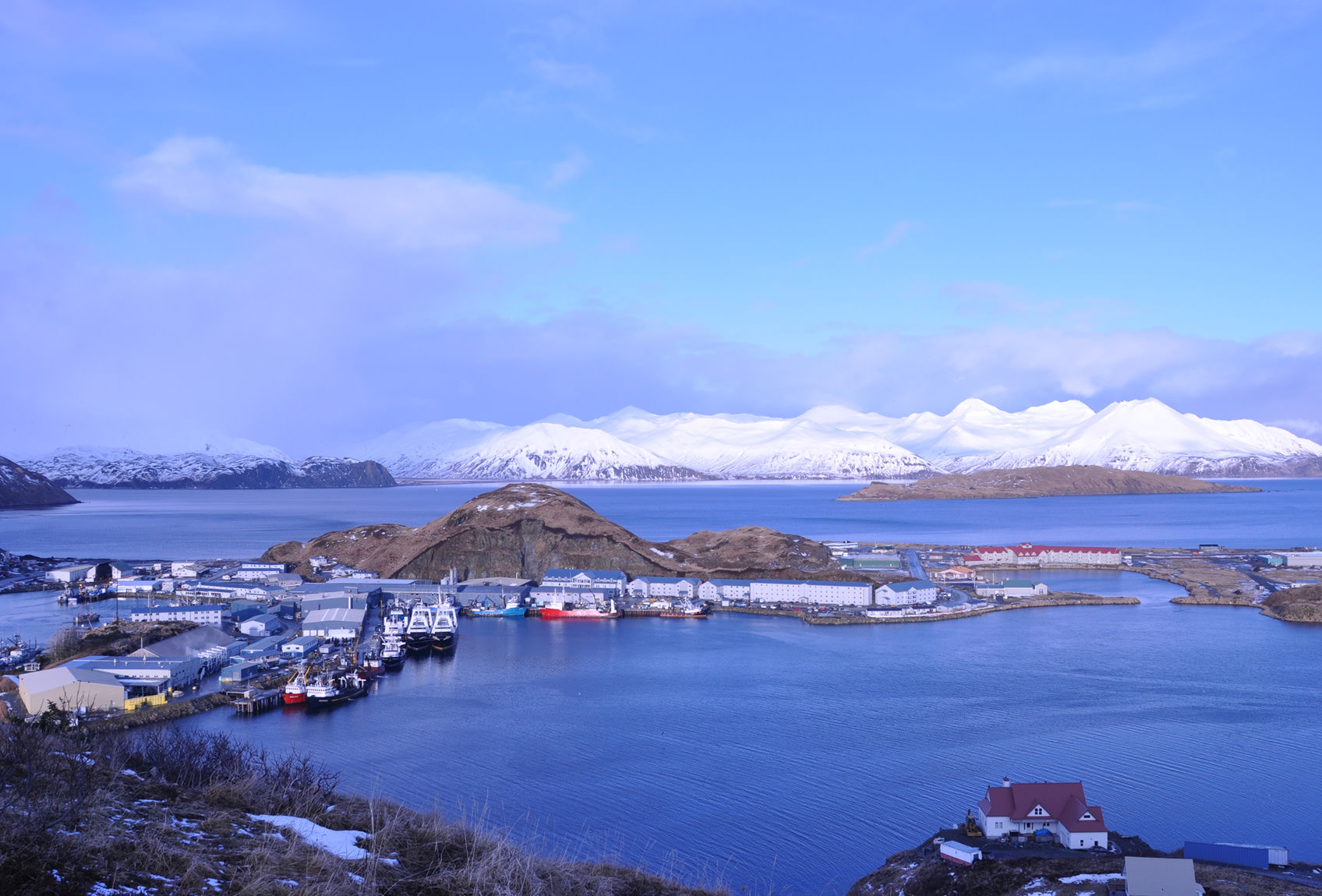 Whitefish surimi is Nissui's principal product. It is also the raw material for products like chikuwa processed fish cake with tube-like shape, kanikama imitation crab sticks and fish sausage. These are familiar products in Japan and kanikama is also well known in Europe as "surimi."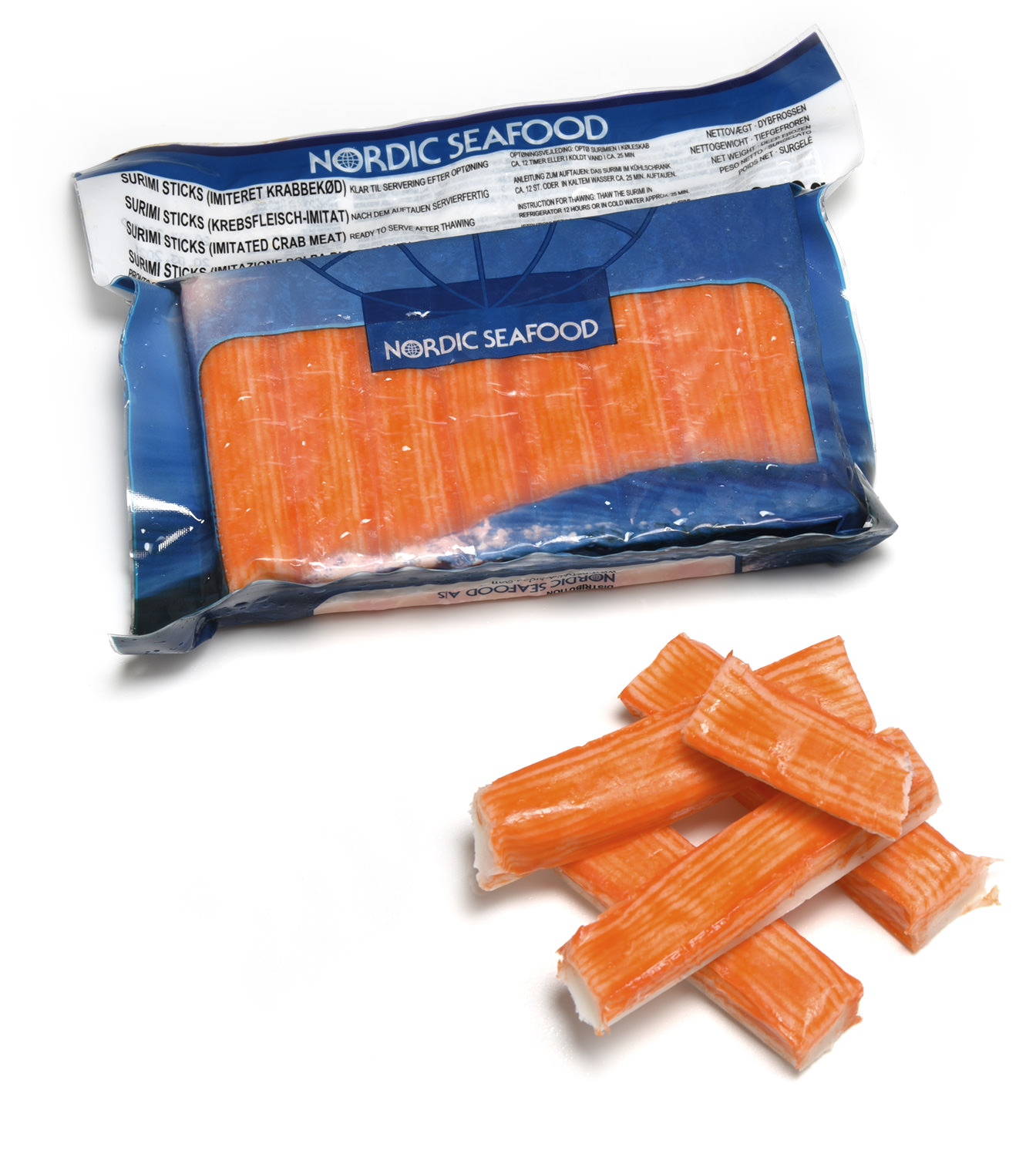 "Surimi Sticks" from Nordic Seafood A/S
Breaded White Fish Filets Are Popular Abroad
Recent trends in healthy eating have focused not just on surimi from Alaska pollock but also on filets of the fish, with rising demand for skinned filets especially in North America and Europe. We sell the filets, used in fish burgers or fried, in both North American and European markets.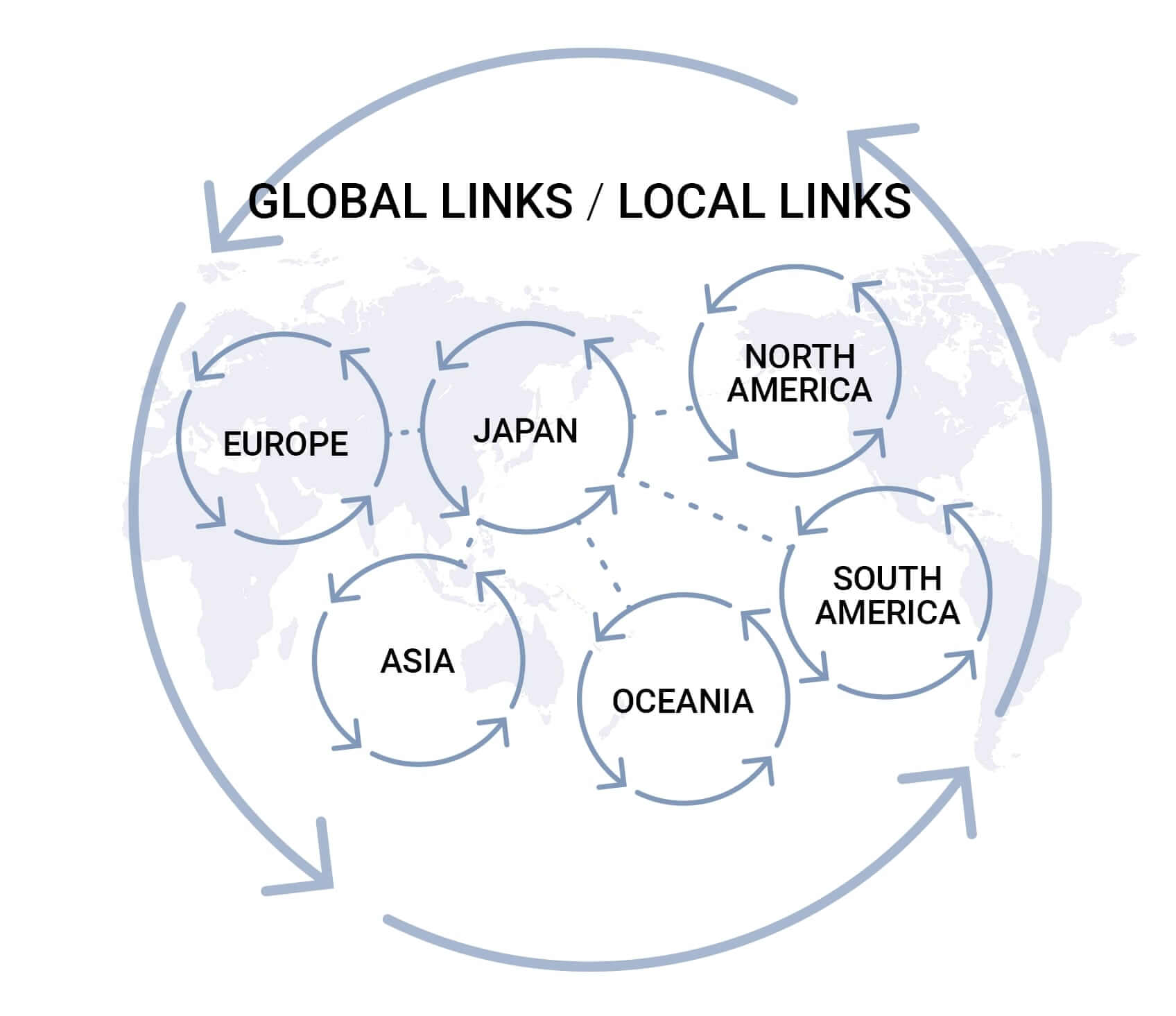 Nissui has group companies in Europe, Asia, Oceania, North America and South America. They work together in each region and also operate as part of Nissui's global network. Nissui has steadily expanded its business, and today over 70 companies around the world are part of the Nissui Group. Driven by its mission of bringing the bounty of the seas to people everywhere, Nissui makes and sells delicious, quality seafood products.
Recommended for those who read this article