Protecting Our Bountiful Seas to Supply Fish
for Our Tables for All Time
Nissui will meet expanding demand for fishery products all over the world
by making sustainable use of marine resources.
Demand for Fish Is Growing Worldwide↑
People everywhere want to eat a healthier diet and fish consumption is rising all over the world. Meanwhile, fish catches have remained at the same level as the late 1980s and increased demand is being met through more extensive aquafarming.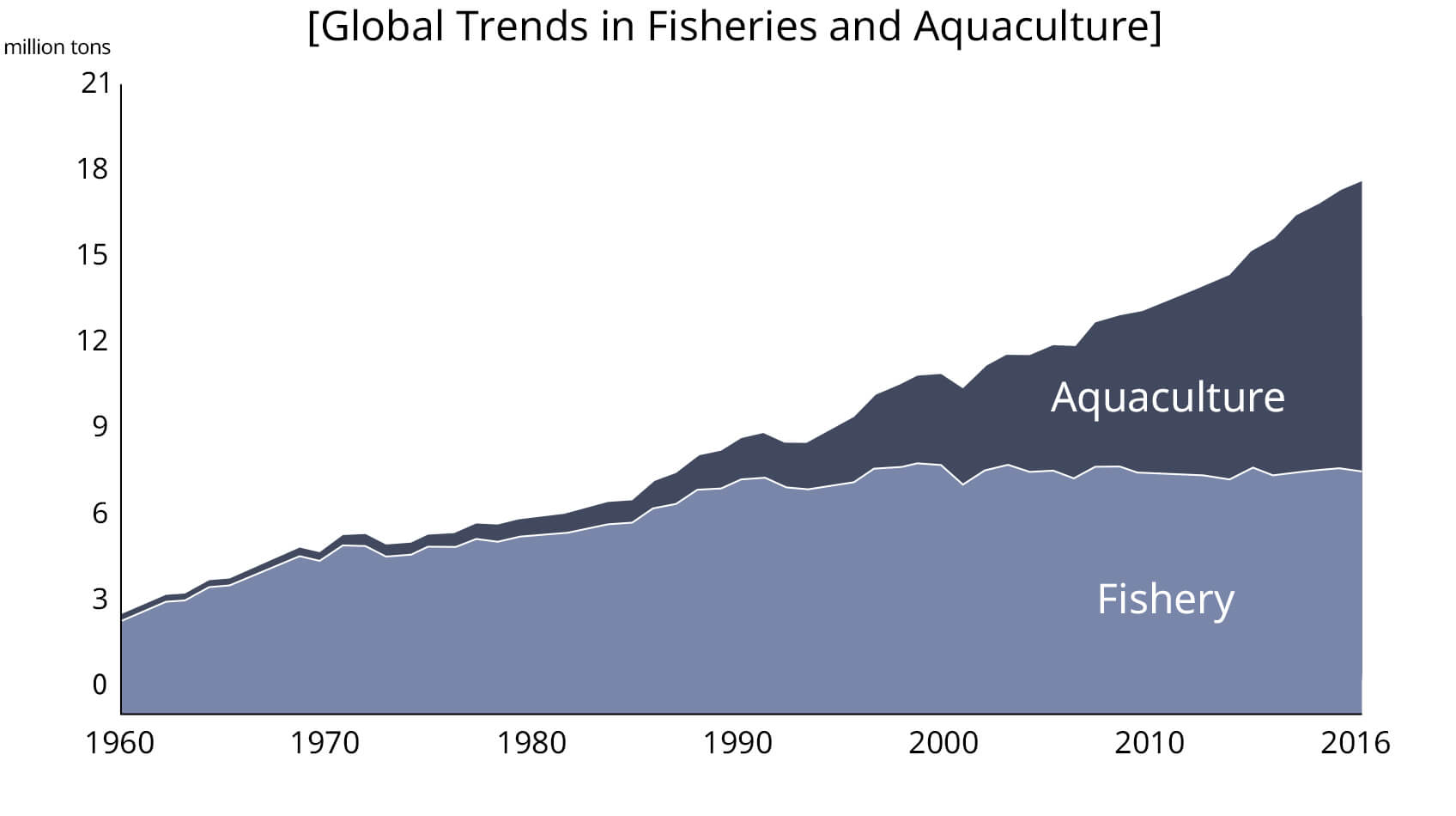 For countries other than Japan: "Fishstat (Capture Production、Aquaculture Production)," FAO.
For Japan: Prepared based on "Gyogyo/yoshokugyo seisan tokei" (Fisheries and Aquaculture Production Statistics), Ministry of Agriculture, Forestry and Fisheries, from "Heisei 29-nendo suisan hakusho" (FY2017 White Paper on Fisheries), Fisheries Agency.
Fish Catches are Flat and Some Marine Resources Are Drying Up
FAO reports have already made it clear that usable marine resources are declining and that some fish species may become scarce.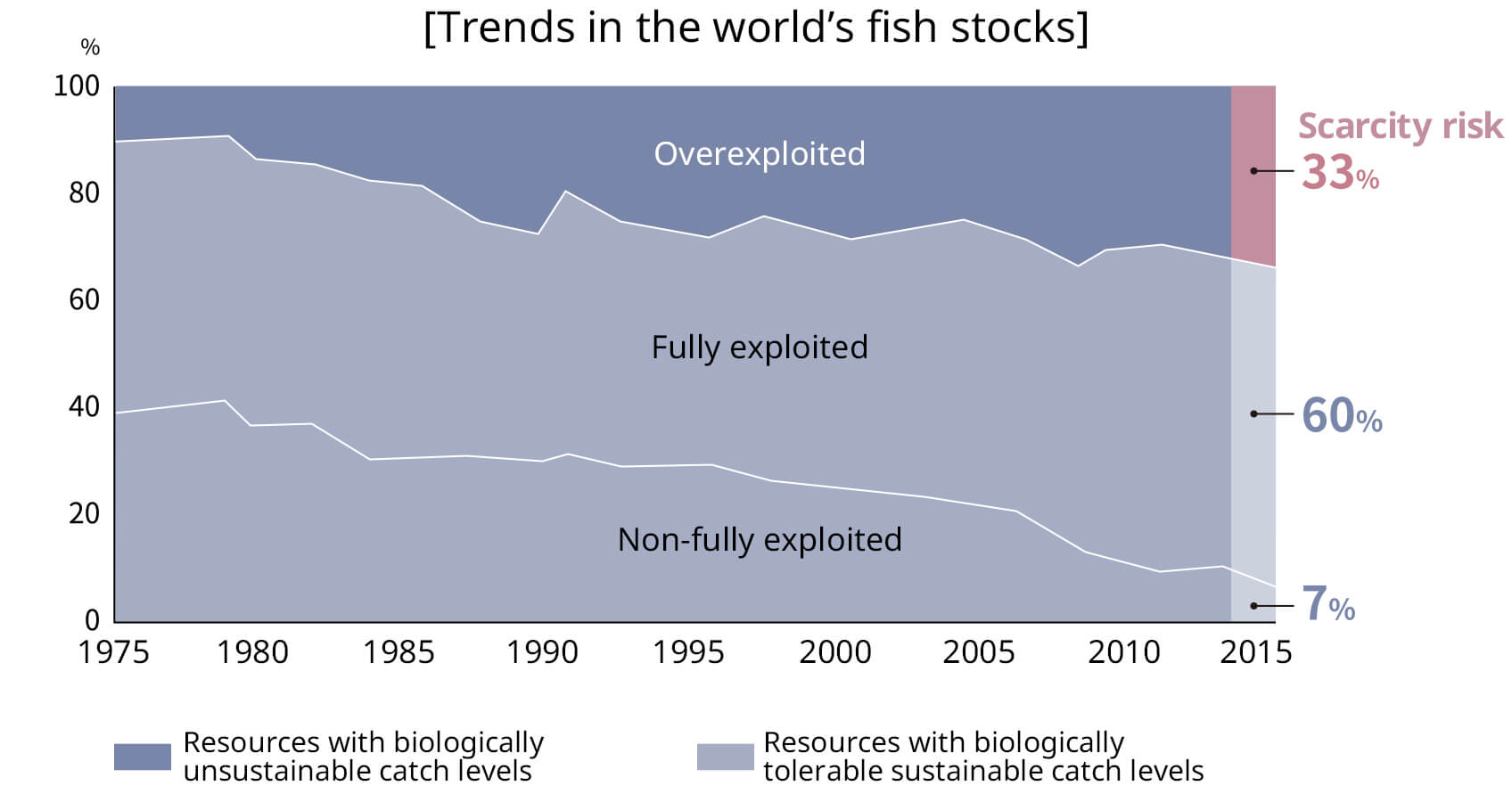 Source: Prepared by Nissui based on "The State of World Fisheries and Aquaculture 2018--Meeting the Sustainable Development Goals. FAO, 2018.
Trends in ocean marine resources indicate that only 7% of resources are Non-fully exploited, 60% of catches are Fully exploited and 33% are overxploited. Some experts warn that the day may come when there is no longer any fish for our tables.
Ocean-friendly Marine Eco-Label
To ensure sustainable use of marine resources in the future, several certification systems have been introduced.
One of those is MSC certification, a program for sustainable fisheries operated by the Marine Stewardship Council. Under this program, only products with international traceability and which have been produced under appropriate marine resources management are given this certification. Nissui has obtained MSC certification for Alaska pollock and other fish species in several fishing grounds. The MSC label on products in stores indicates that processing and logistics processes have also been carefully inspected.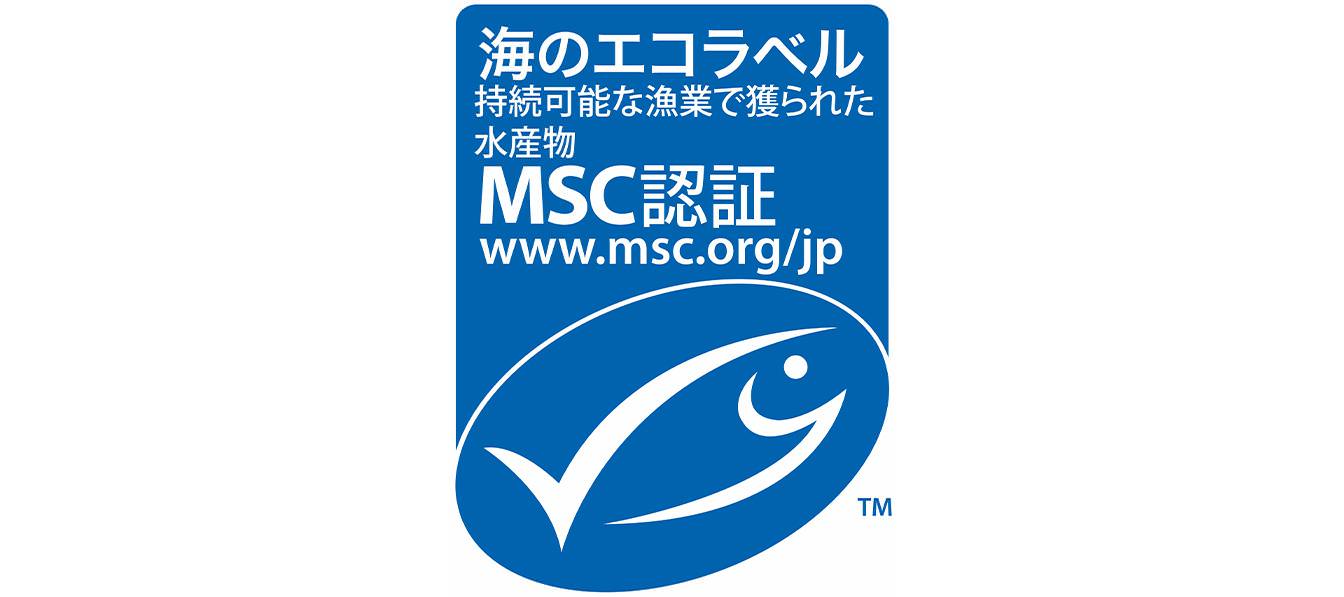 MSC-C-51733
Marine Eco-label Japan (MEL) is a domestic program certifying producers, processors/logistics operators and others committed to activities contributing to the sustainable use of marine resources and preservation of the ecosystem. Yumigahama Suisan Co. Ltd.?, a Nissui Group company, obtained the first MEL certification for coho salmon in 2019, while another Group company, Kaneko Sangyo Co. Ltd., has received the MEL aquaculture management standard? for bluefin tuna and red sea bream.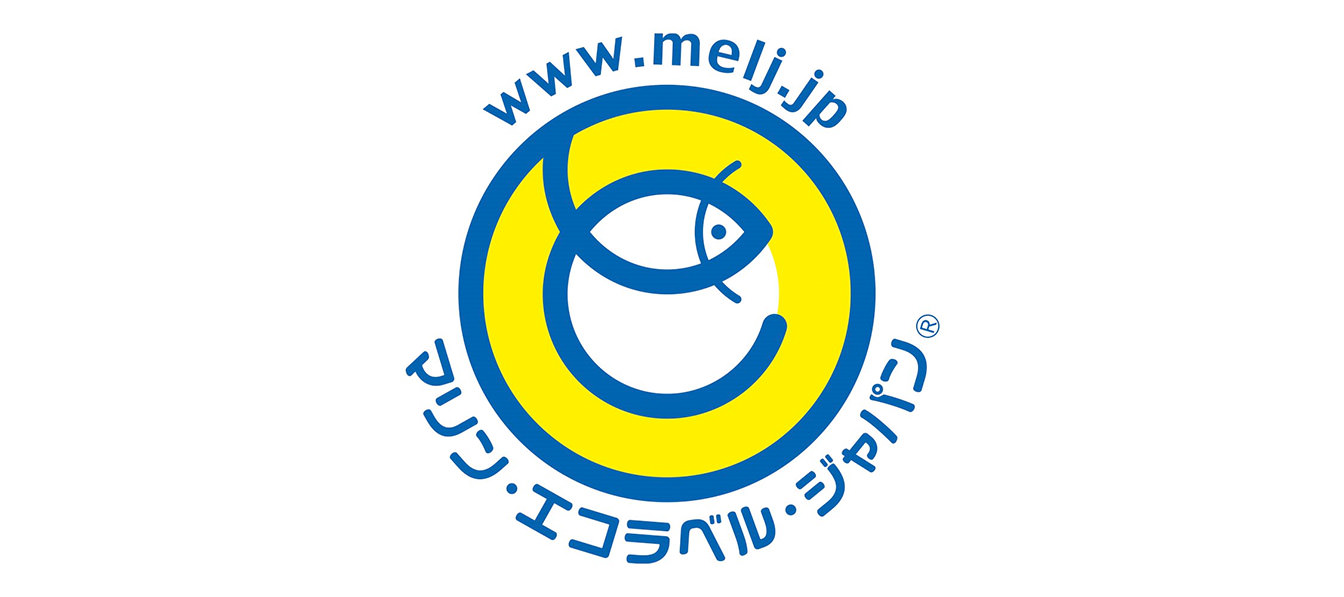 Aquaculture: The Answer to Environmental and Resource Issues?
Aquaculture may be viewed as "the" answer to preventing scarcity of marine resources and ensure sustainable food production. But the rapid proliferation of aquafarming operations has brought problems of its own, among them degradation of water quality due to leftover feed, ecosystem disturbance, use of other resources such as baitfish, overuse of antibiotics and poor working conditions.
In response, certification programs to ensure sustainable aquaculture were created. ASC is a certification program operated by the Aquaculture Stewardship Council which certifies responsible aquafarming to ensure environmental sustainability and social responsibility. In 2017, Kurose Suisan Co. Ltd., a Nissui Group company, was the first in the world to obtain ASC certification for farmed Japanese yellowtail marketed as Kurose Yellowtail. Salmones Antartica S.A.(Chile), also part of the Nissui Group, obtained ASC certification for farmed salmon trout in 2019.

ASC-C-02284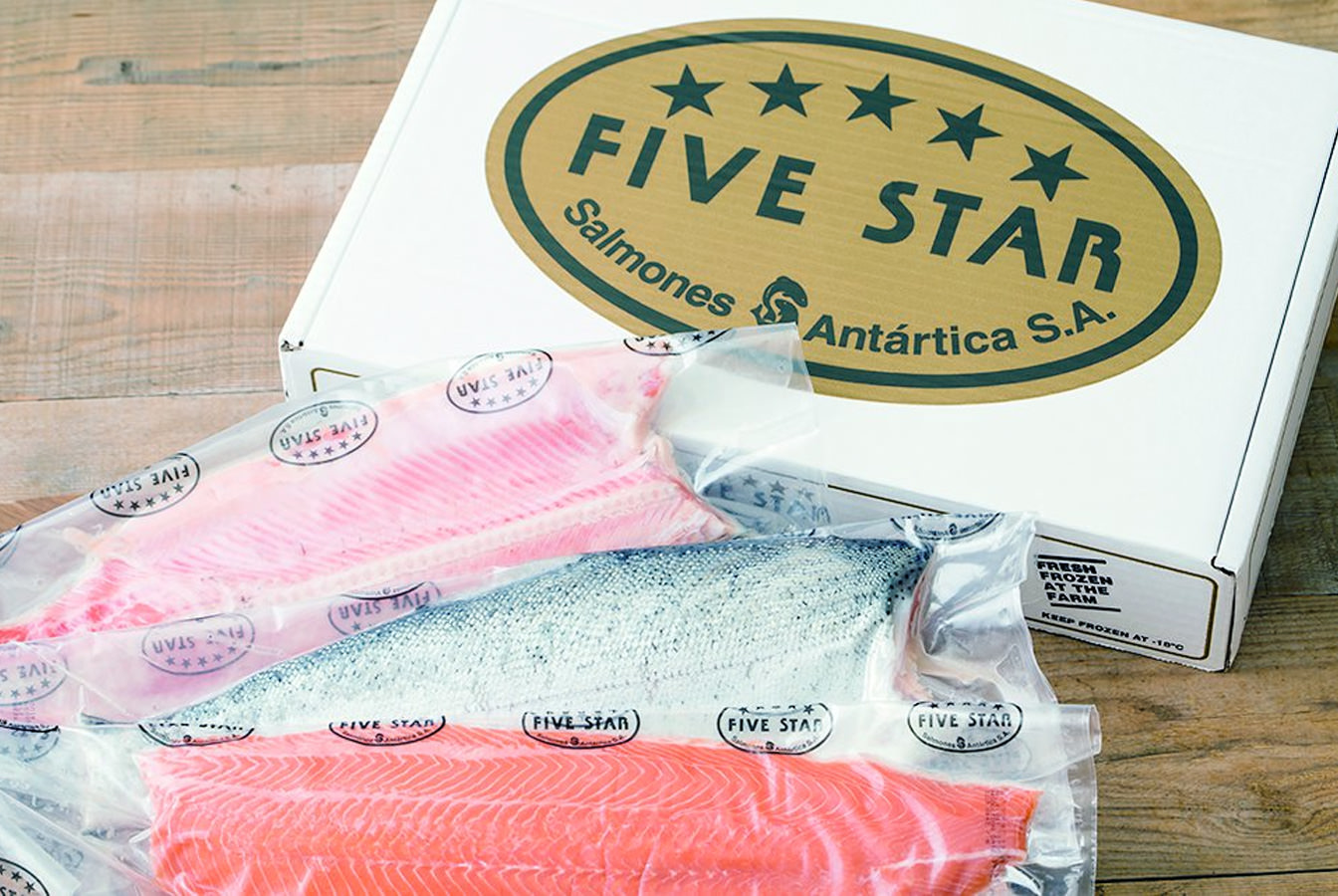 Salmones Antartica S.A.'s Five Star brand obtained ASC certification in 2019.
Nissui Group Study on the State of Resources for Its Procured Marine Products.
Nissui Group businesses benefit from the bounty of the sea. The total volume of wild-caught fish procured by the Nissui Group is approximately 1.5 million tons (live weight equivalent).To get an idea of the state of resources for products sourced by the Nissui Group (28 companies in Japan, 16 companies abroad), we conducted a resource survey based on transactions of wild fish in 2016. The survey revealed that 88% of the wild catch handled by the Nissui Group was "healthy," of which 37% were certain ecolabel certified.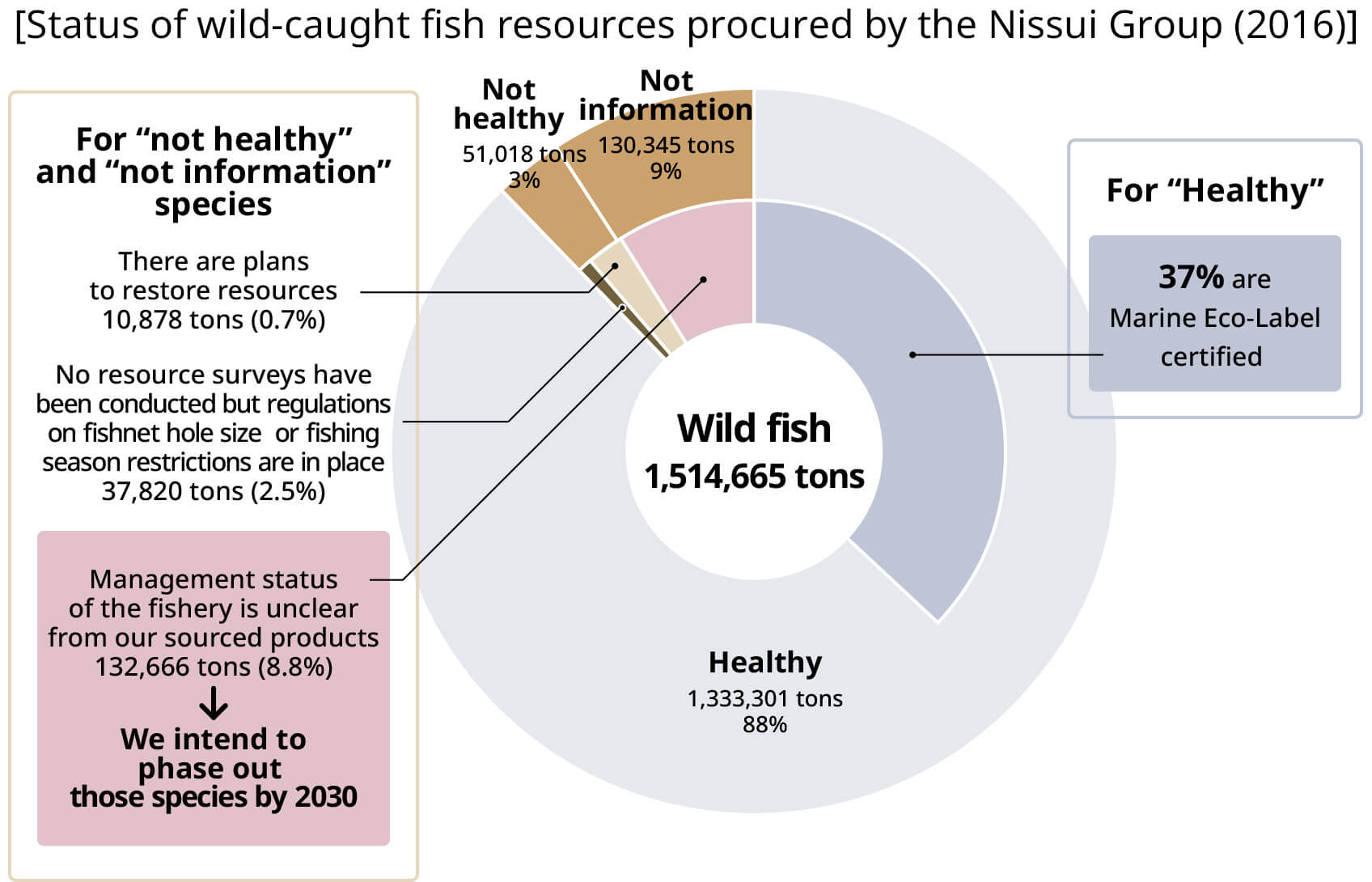 Nissui in 2030
We conducted an additional study on fish species which our resource study on procured products had identified as "not healthy" and "not information," and found that 8.8% of products we procure are fish species for who's no information as to whether fisheries management existed.Taking into consideration resource recovery programs, catch limits, or thorough resource management in effect for some species, we intend to reduce or phase out sourcing of such resources and aim to ensure by 2030 that sustainability of all the marine products we source can be confirmed.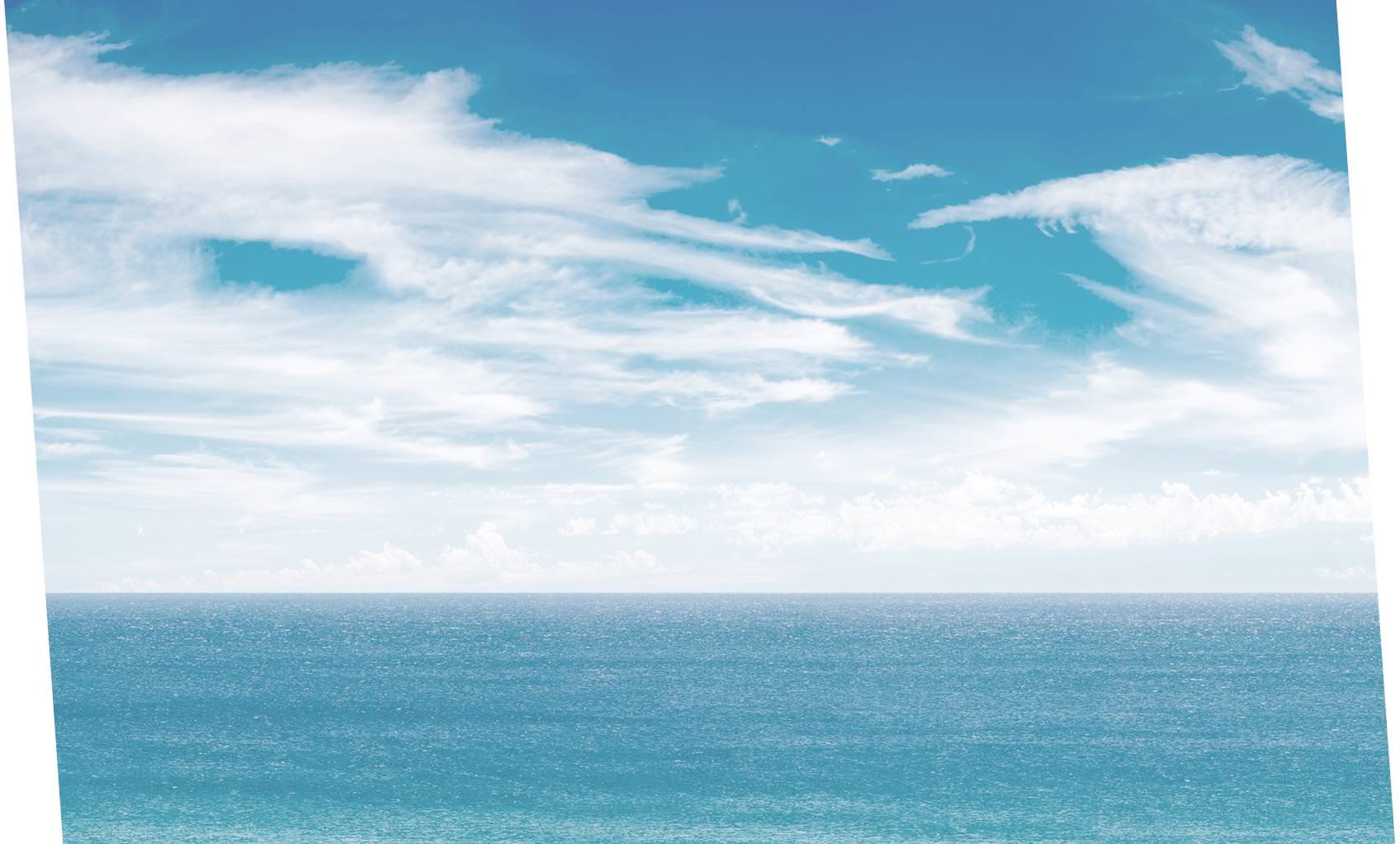 Japan is surrounded by the sea, and fish has always been part of the Japanese diet. Nissui wants to provide tasty, nutritious fish that future generations can also enjoy. We will conduct fishery and aquaculture operations to ensure sustainability of marine resources and provide environmentally responsible products.
Recommended for those who read this article