Did You Know that HACCP Was Developed by NASA?
HACCP (Hazard Analysis and Critical Control Point) is a food safety protocol for sanitary food management unveiled by the United States in 1971 which has been adopted by countries around the world.
HACCP Came Out of the Apollo Program for Human Spaceflight
HACCP (Hazard Analysis and Critical Control Point) is a food safety protocol developed as part of humans' outer space exploration program. Food for astronauts, in the closed environment of a space capsule or space station, needed to be safe. To ensure the safety of the food, the National Aeronautics and Space Administration (NASA), working together with a food manufacturer, developed the protocol in 1971.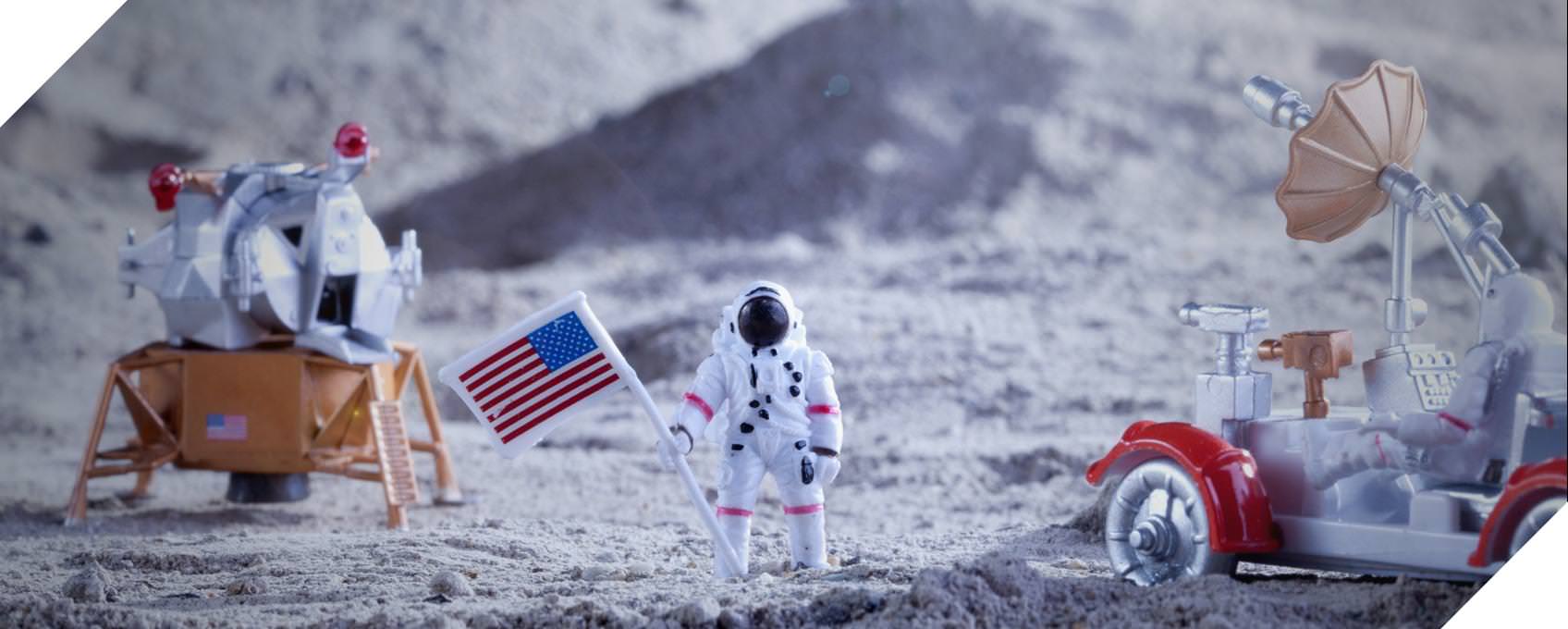 After outbreaks of food poisoning caused by the O-157 E. coli bacterium in the 1980s and 1990s, the US adopted HACCP as a food safety measure for the general public. In 1993, HACCP was added to the general principles of food safety by the Codex Committee, a joint committee of the WHO and the FAO* responsible for drawing up international food specifications, and it was adopted throughout the world.
*WHO(World Health Organization)、FAO(Food and Agriculture Organization)
HACCP Monitors Food Safety at Each Step of the Production Process
What is the difference between quality control for food safety before HACCP and after? Before HACCP, food safety measures relied on spot checks of finished products. But with this method, there was no way of knowing whether products not picked by the spot check were also safe.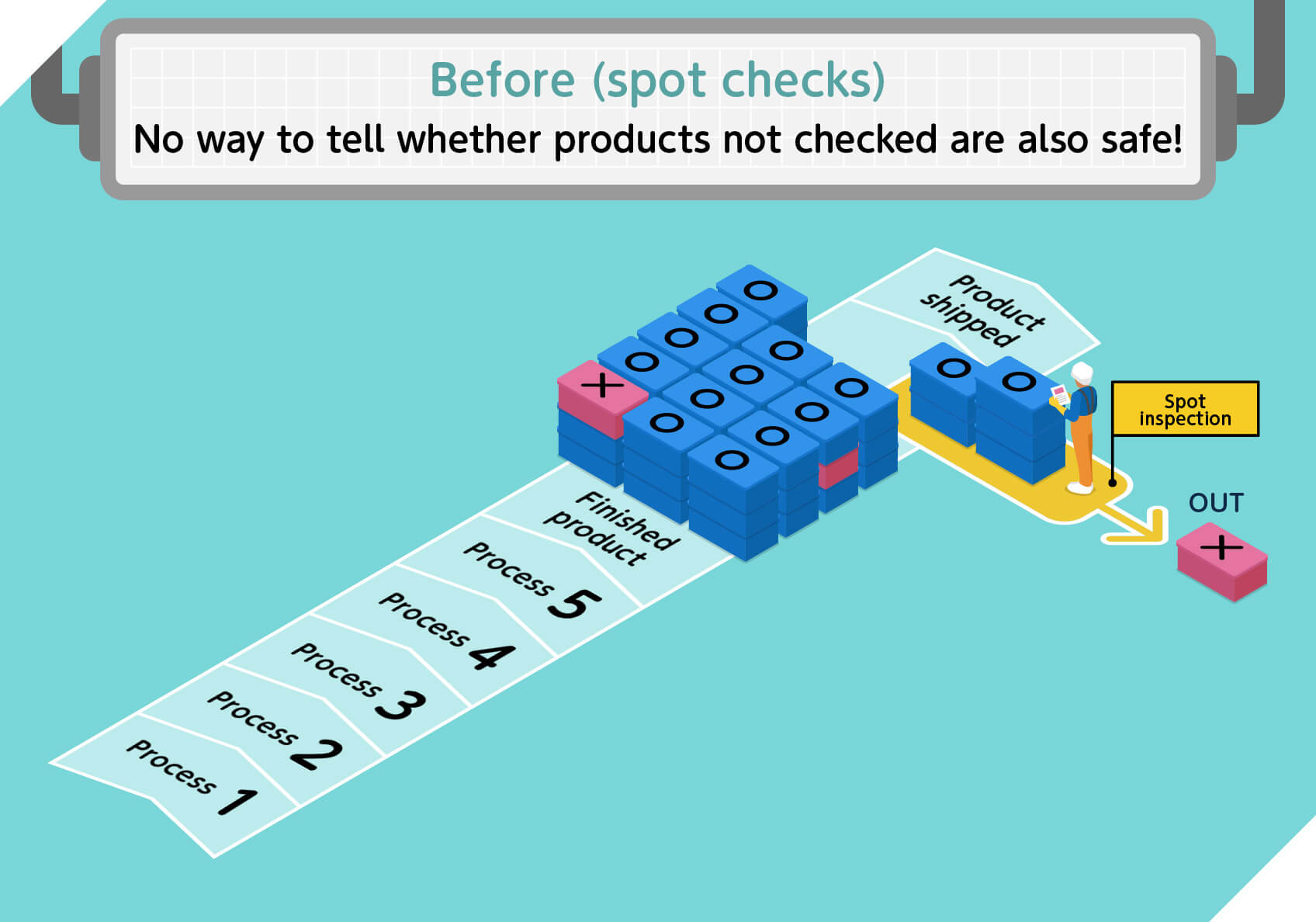 Some finished products are selected and inspected. Not all are inspected.
To eliminate the risk of food poisoning in outer space as a result of astronauts eating something unsafe, NASA authorities wanted a more reliable way of assessing safety. This led to the development of HACCP.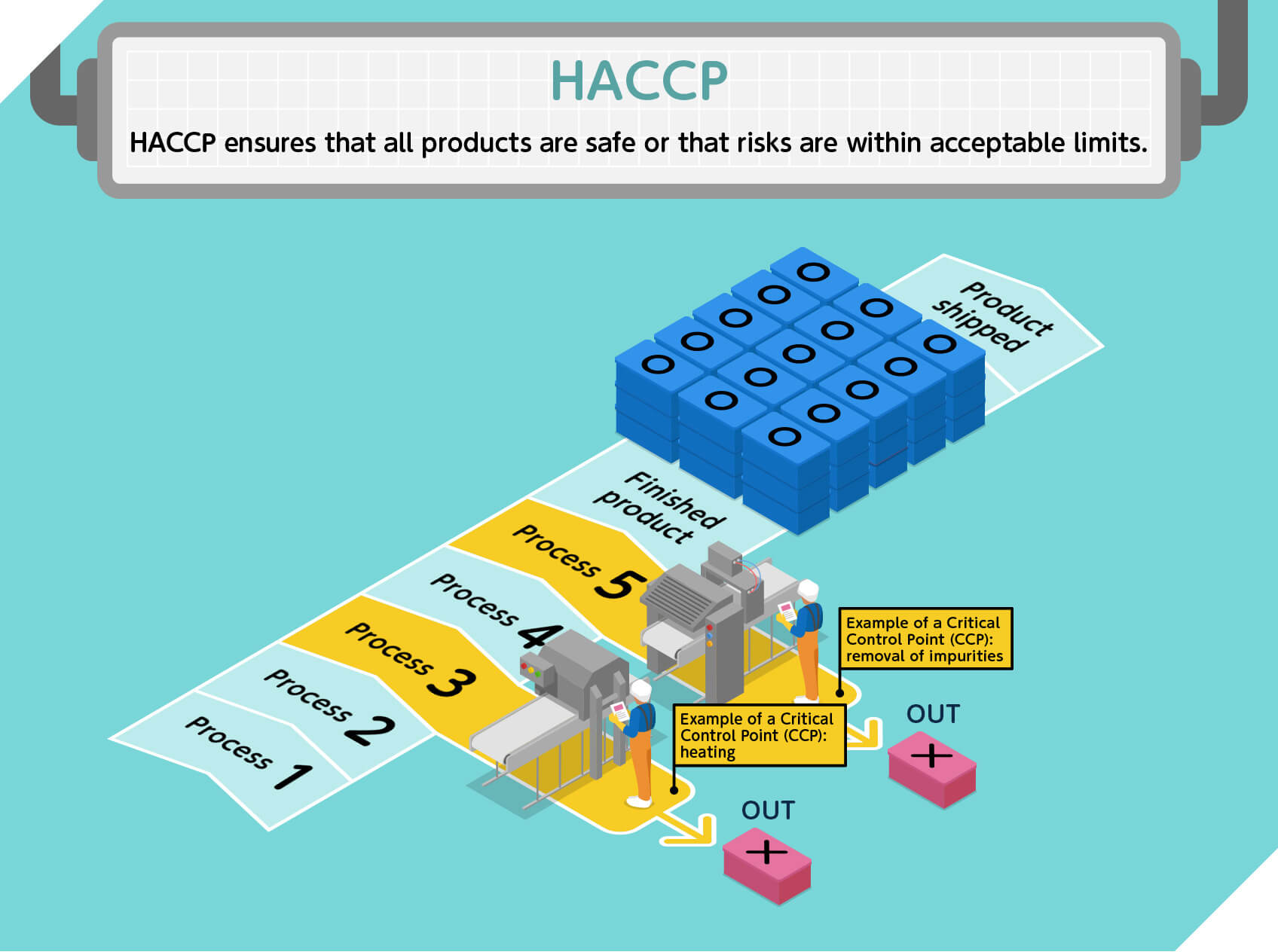 Continuous monitoring and recording at critical points, to avoid hazards
Under HACCP, safety is checked at each stage of the production process (illustration above). Only those products verified as safe can move on to the next stage. Checking safety at each step of the process enhances the safety of the finished product.
Amid increasing consumer awareness, HACCP became compulsory in 2020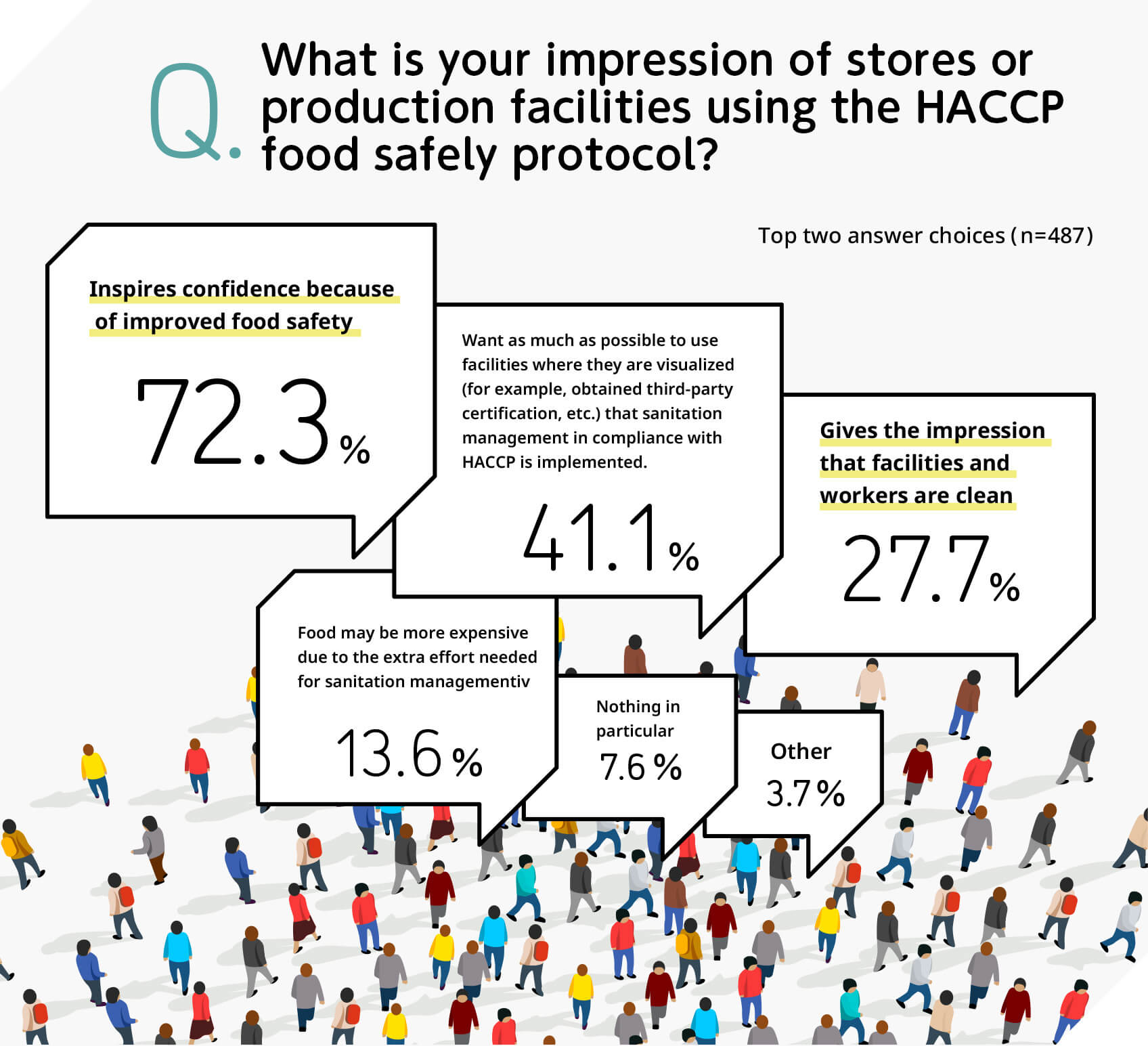 Source for figures: Tokyo Metropolitan Government news handouts, 2019.
Japan's Food Sanitation Act was revised in June 2018 and a provision was added to make HACCP part of the food safety system in 2020. This means that all businesses handling food, including small restaurants and pubs, are now required to manage food sanitation in line with HACCP principles.
A September 2019 Tokyo Metropolitan Government survey on food safety received many positive responses concerning impressions of stores or production facilities using the HACCP food safely protocol, such as "inspires confidence because of improved food safety," "want to use products from third party-certified HACCP facilities" and "gives the impression that facilities and workers are clean." HACCP, which is now compulsory, is gradually boosting consumer awareness of the system.
In addition to ordinary food sanitation management for its facilities, equipment and workers, Nissui formulated its own quality assurance standards based on HACCP in 2000 and has adopted them in quality control at its production facilities.
Encouraging Facilities to Obtain FSSC22000 International Food Safety Standard Certification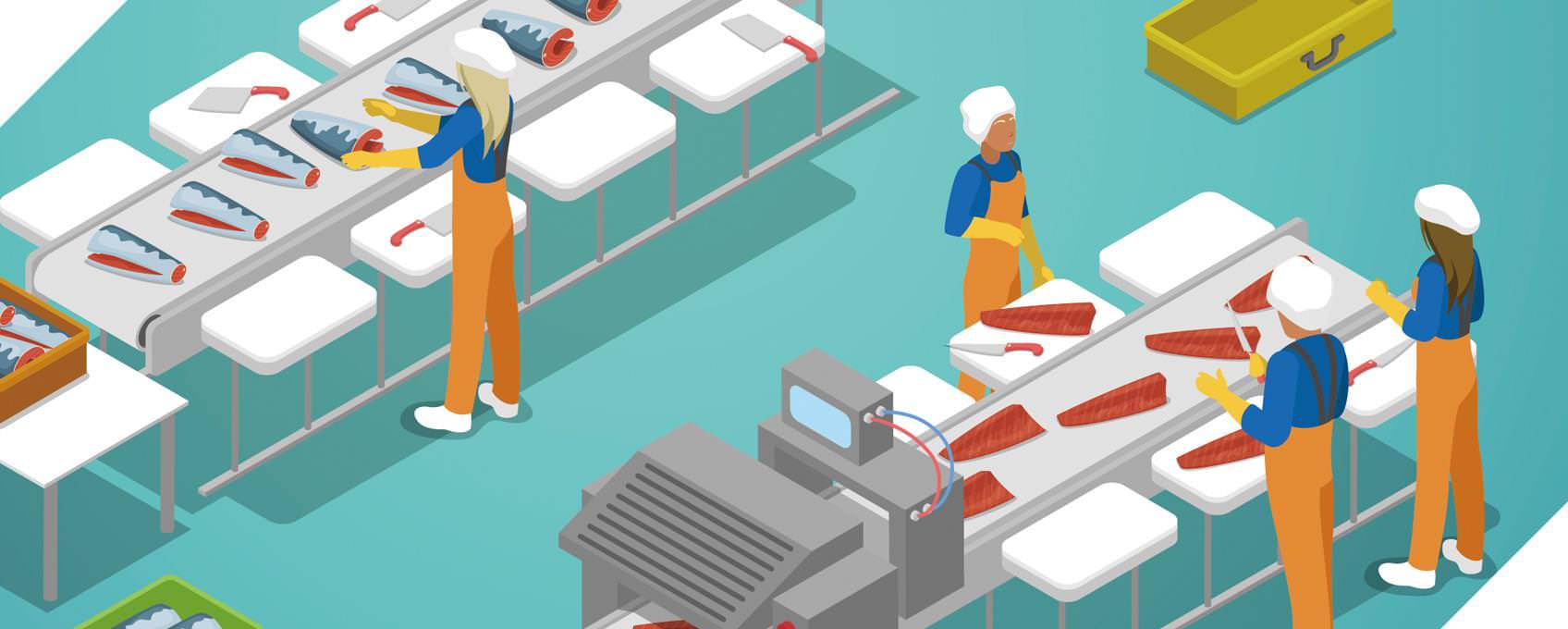 In addition to ordinary food sanitation management, Nissui formulated its own quality assurance standards based on HACCP in 2000.
Along with HACCP, we encourage our production facilities to obtain FSSC22000, the international food safety management standard incorporating the content of FSSC22000. As of October 2019, 17 of our production facilities had obtained this certification.
FSSC22000 is a global standard recognized by the Global Food Safety Initiative (GFSI), an international food industry network focusing on food safety. Consumers should also familiarize themselves with HACCP, FSSC22000 and other food safety keywords to help them select safe and secure foods.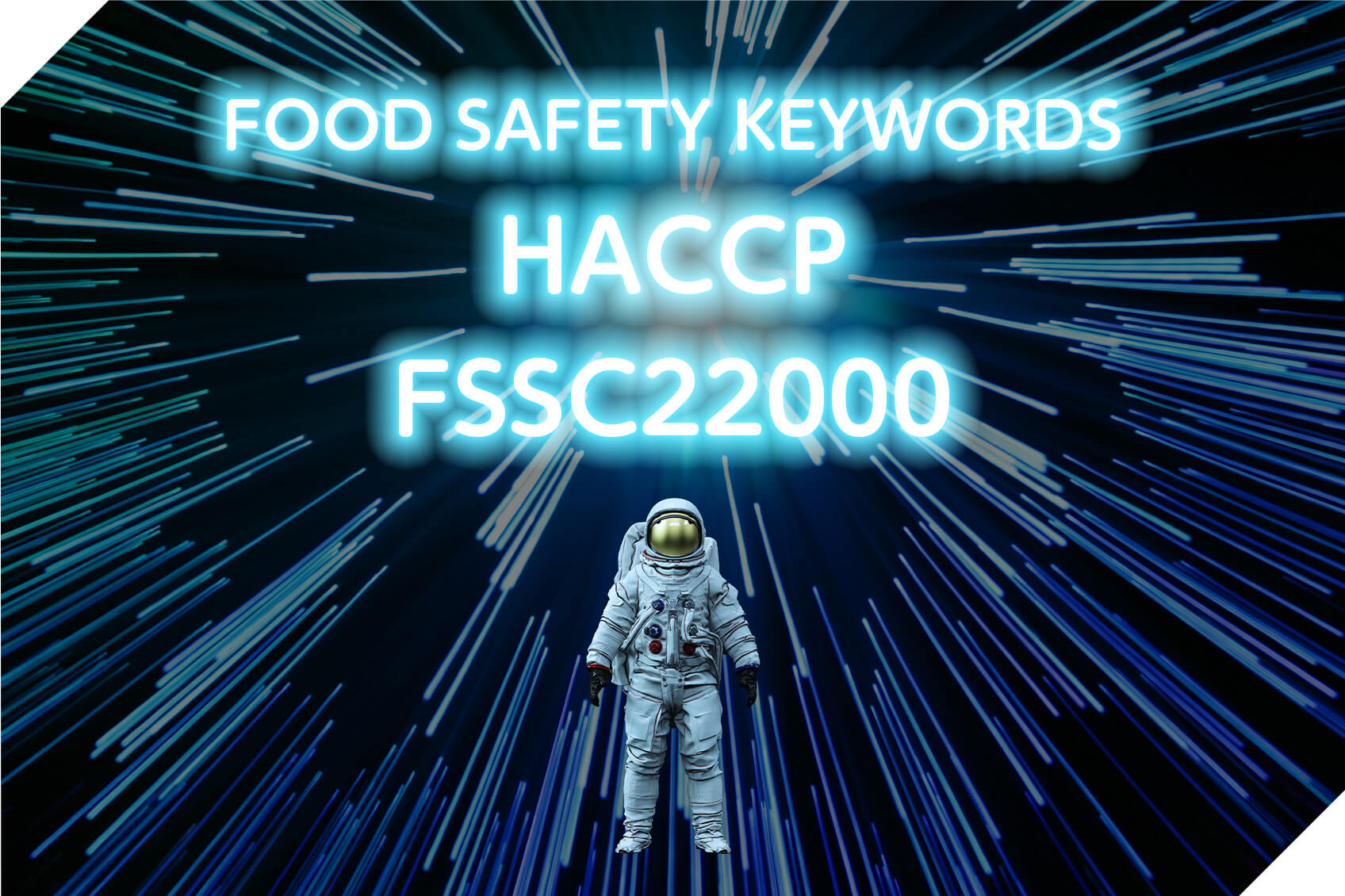 Recommended for those who read this article