Publication of the Nissui Group Integrated Report 2022
2022/11/18
Nippon Suisan Kaisha, Ltd. (President & CEO: Shingo Hamada; Head Office: Minato-ku, Tokyo; hereinafter, "Nissui") is today pleased to announce the publication of the "Nissui Integrated Report 2022" which covers financial/non-financial information in an integrated manner and available for viewing on the Nissui website (https://www.nissui.co.jp/english/ir/ir_library/integrated.html). This year marks the first time such an integrated report has been published. The English version of the report will be made available in November.
The report integrates non-financial information such as the Nissui Group's corporate vision, messages from the CEO/CFO, its value creation model, sustainability, and governance together with financial information to clarify the Nissui Group's efforts to enhance its corporate value over the long term.
Through this report, Nissui aims to further deepen the understanding of all stakeholders, including shareholders and investors, regarding the Nissui Group's medium- to long-term management initiatives, and to promote further dialogue toward the sustainable enhancement of corporate value.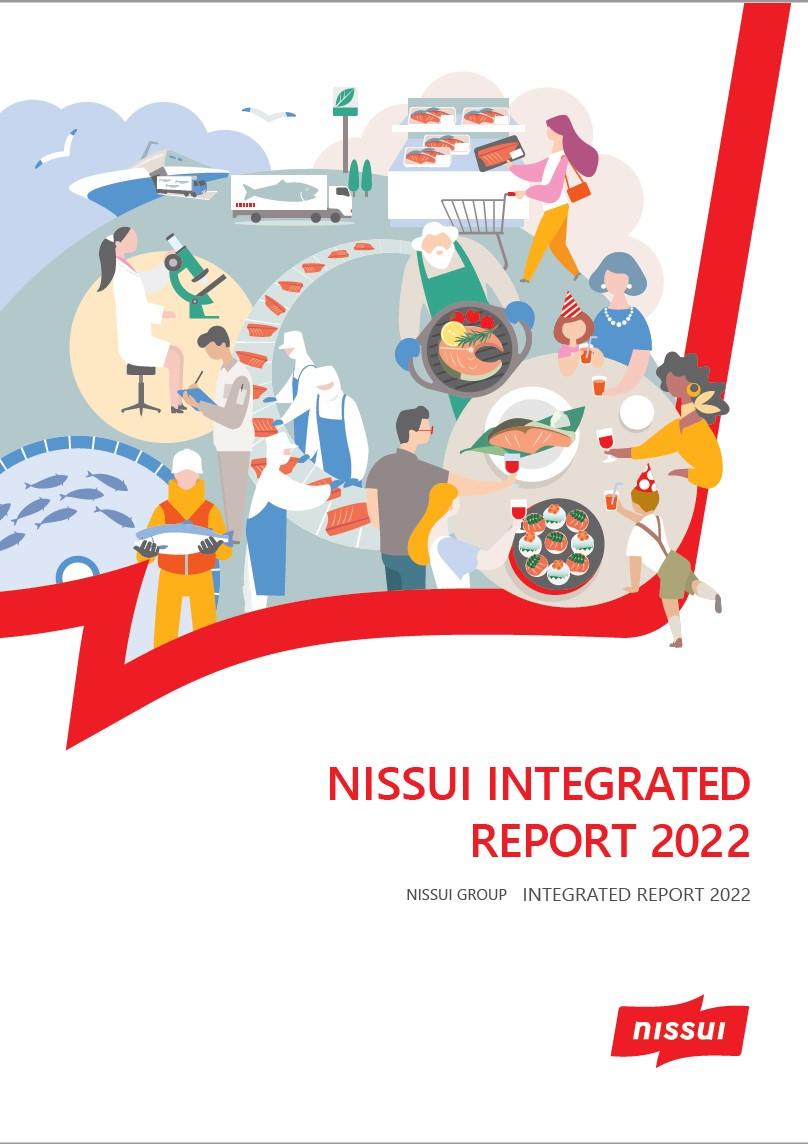 Besides this report, Nissui also discloses information to all stakeholders as appropriate through various media, including the "Sustainability Report" and the "NISSUI REPORT" as information disclosure and communication tools.
For more information on Nissui's sustainability initiatives, the "Sustainability Report 2022" is available on the company's website (https://nissui.disclosure.site/en/themes/121) . Please refer to this page for a more detailed explanation of the promotion of sustainability management at Nissui, which is a key policy of the "Good Foods Recipe1" mid-term business plan (FY2022-FY2024).