Change of Company Name to Nissui Corporation on December 1
2022/11/28
On December 1, 2022, Nippon Suisan Kaisha, Ltd. (President & CEO: Shingo Hamada; Head Office: Minato-ku, Tokyo; hereinafter, "Nissui") will change its name to Nissui Corporation.

During the current fiscal year, Nissui took a number of important steps to define and position its brand. Following close examination of its reason for being, Nissui defined its Mission. At the same time, the Company formulated its Long-Term Vision, "Good Foods 2030," committing itself to becoming "a leading company that delivers friendly foods both for people and the earth" by 2030. Nissui also overhauled its brand symbol. Finally, as the first stage in its efforts to achieve the Long-Term Vision, Nissui embarked on "Good Foods Recipe 1," its current Mid-Term Business Plan, covering fiscal years 2022 through 2024.
Earlier, on April 20, 2022, Nissui had announced plans to change the Company's name as of January 1, 2023. However, following changes to the Articles of Incorporation at the 107th annual general meeting of shareholders, convened on June 28, 2022, the Board of Directors formally resolved on August 4, 2022 to make the name change effective as of December 1, 2022.
The Nissui Mission
With the wellbeing of the ocean and people as our compass,
we are driven to offer the world better food choices.
We are determined to harness
the power of our pioneering spirit and
industry expertise to create a healthier,
more sustainable future through innovative food solutions.
Brand Symbol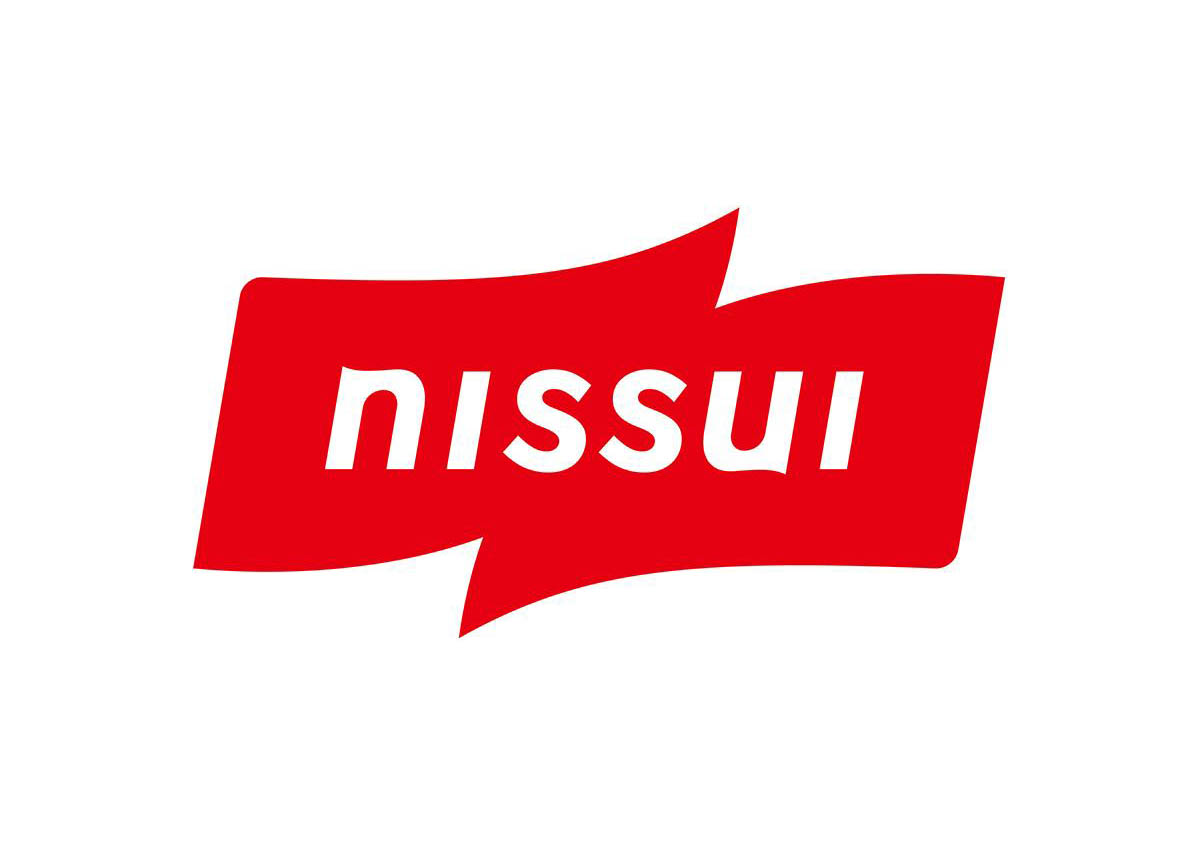 Guided by this new Mission, Nissui works with its fellow Nissui Group companies worldwide to pursue new possibilities in food solutions. Based on the Company name with its specific associations with the name "Nissui" by which customers have known us for generations, the Company adopted the name Nissui Corporation.
In tandem with Nissui's name change, the following Group companies are also changing their names.
Company name before and after the name change
Date of change
Location of head office
Nippon Suisan (U.S.A.), Inc.
     ↓
Nissui USA, Inc.
December 1, 2022
Redmond, WA, USA
Nippon Suisan America Latina S.A.
     ↓
Nissui America Latina S.A
January 1, 2023
Santiago, Chile
Nippon Suisan America Latina Peru S.A.
     ↓
Nissui America Latina Peru S.A.
January 1, 2023
Lince District, Lima Province, Republic of Peru
Nippon Suisan (Europe), B.V.
     ↓
Nissui Europe B.V.
December 1, 2022
Amsterdam, the Netherlands