Commencement of Whiteleg Shrimp Land-based Aquaculture Business
2023/03/10
Nissui Corporation ("Nissui")(Representative Board Member, President & CEO: Shingo Hamada; Head Office: Minato-ku, Tokyo) is pleased to announce that a feasibility study on land-based aquaculture of whiteleg shrimp(Litopenaeus vannamei), which has been conducted by the Oita Marine Biological Technology Center of the Central Research Laboratory ("Center") (Saiki City, Oita Pref. ) since 2016, has reached a point where stable shipments of high-quality shrimp produced with low environmental impact can be realized, and from April 1, 2023, will be operated as a business under Nissui's Fisheries Business Department 2. The Center will continue in a role of providing ongoing technical support. It is envisaged that annual production will be 110 tons in FY2023, with this volume raised to 140 tons by FY2027 at the existing facility. Over the course of the next several years, feasibility of the business will be re-evaluated, and an increase in production is being considered.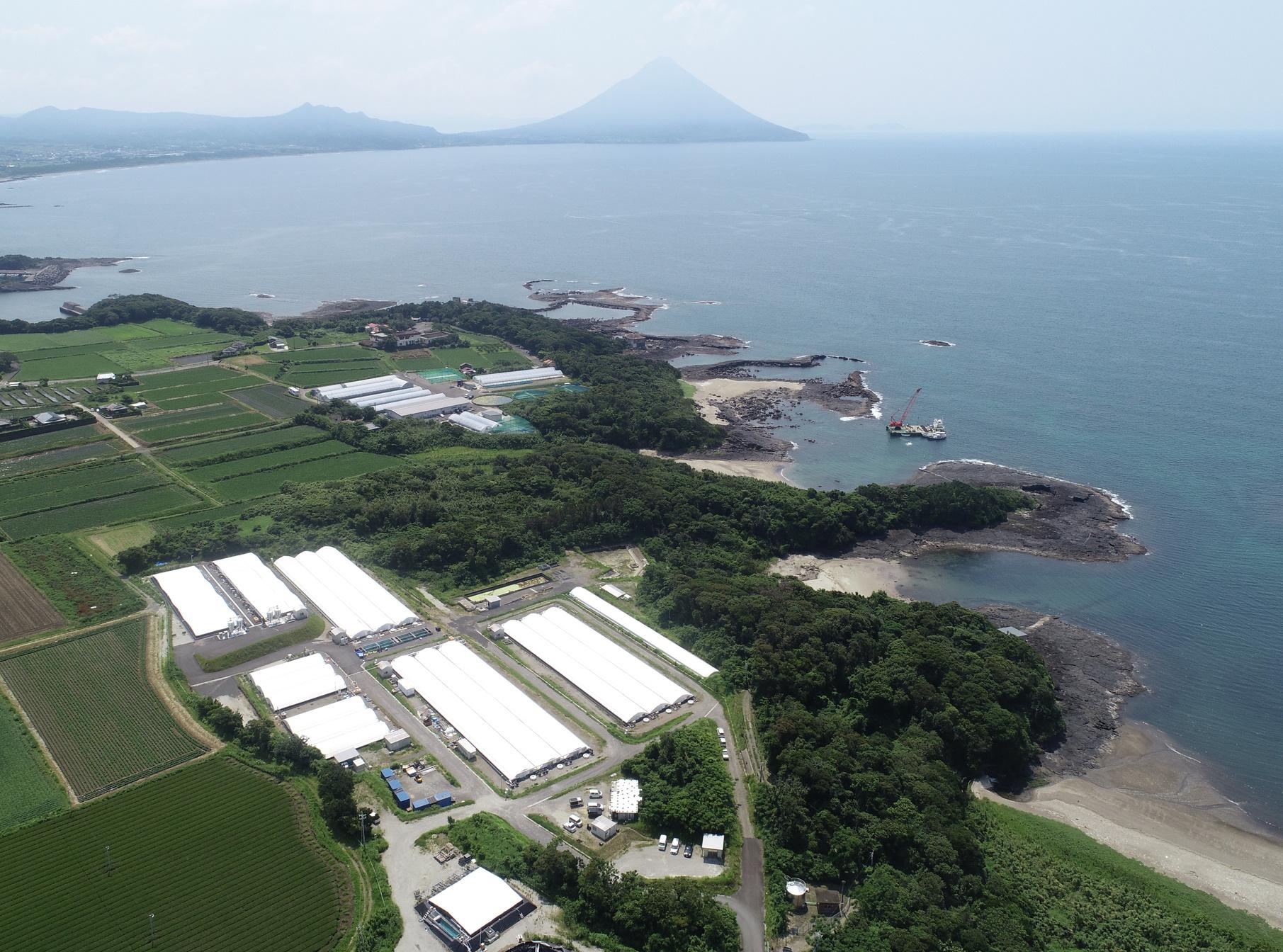 Land-based aquaculture facility in Ei, Kagoshima  (white roofs at the bottm)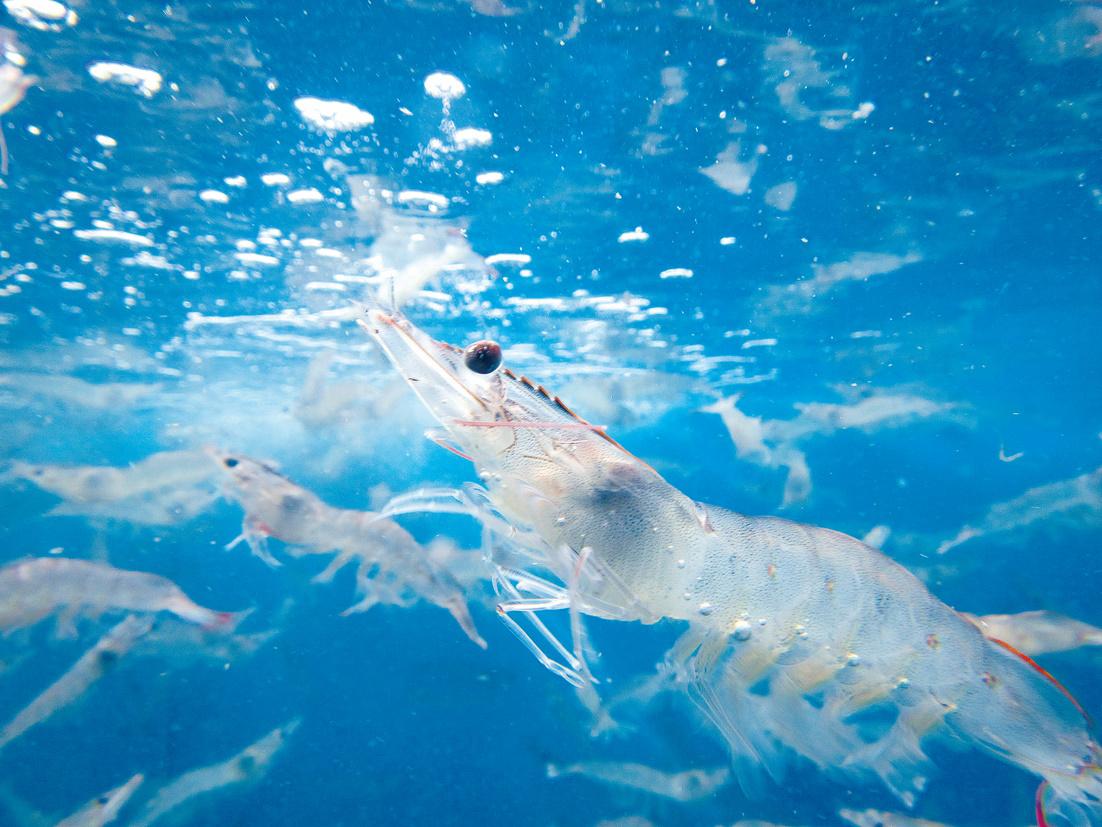 Whiteleg shrimp awaiting shipment
Features of Nissui's land-based aquaculture production of whiteleg shrimp:
● The use of a biofloc-based recirculating aquaculture system that maintains water quality suitable for growing whiteleg shrimp by means of aggregates of microorganisms (biofloc) in closed shrimp ponds and almost no replacement of biofloc water. Biofloc that coexists with the whiteleg shrimp in the biofloc water nitrifies(*) the nitrogen generated from residual food and excrement, thereby maintaining water quality.
● When compared to typical whiteleg shrimp aquaculture methods, the amount of seawater intake and effluent used for rearing is significantly less, thus reducing environmental impact.
● Indoor, land-based aquaculture facility that reduces the risk of pathogens entering from the outside eliminates the need for antibiotics and the like, ensuring that the whiteleg shrimp are reared in a healthy condition.
● The use of seawater and other factors that create an environment suitable for raising whiteleg shrimp give the shrimp a strong sweet and flavorful umami taste.
Land-based aquacultured whiteleg shrimp farmed using this biofloc-based recirculating aquaculture system have been available in limited quantities since September 1, 2018, under the name "Shirahime Ebi" (the meaning of white princess shrimp), a product for commercial use. Sales will be further expanded going forward to include restaurants and seafood departments of mass retailers throughout Japan.
Nissui is offering this product as one of the new "foods" for healthy living and sustainable future that the company is striving to promote.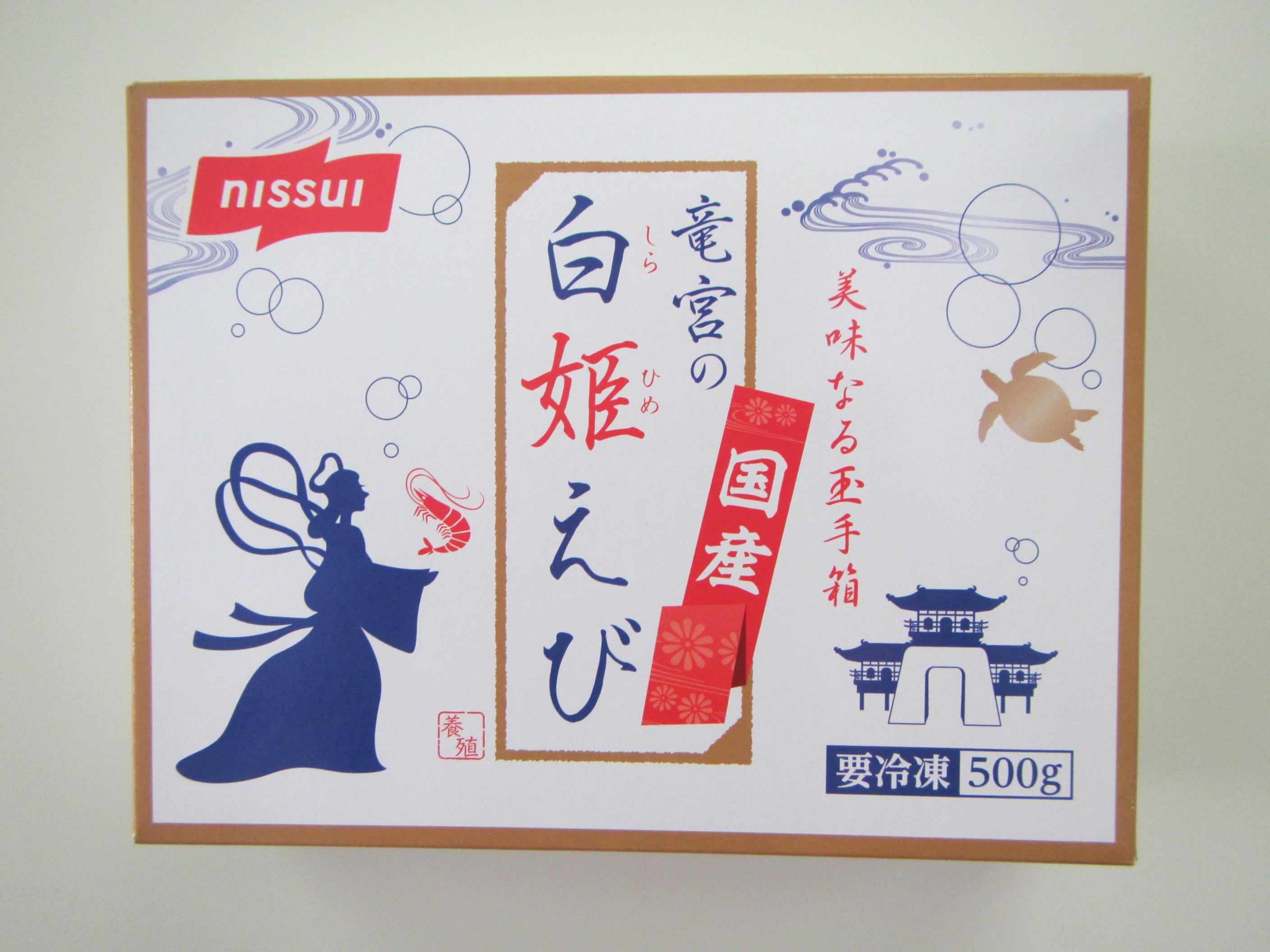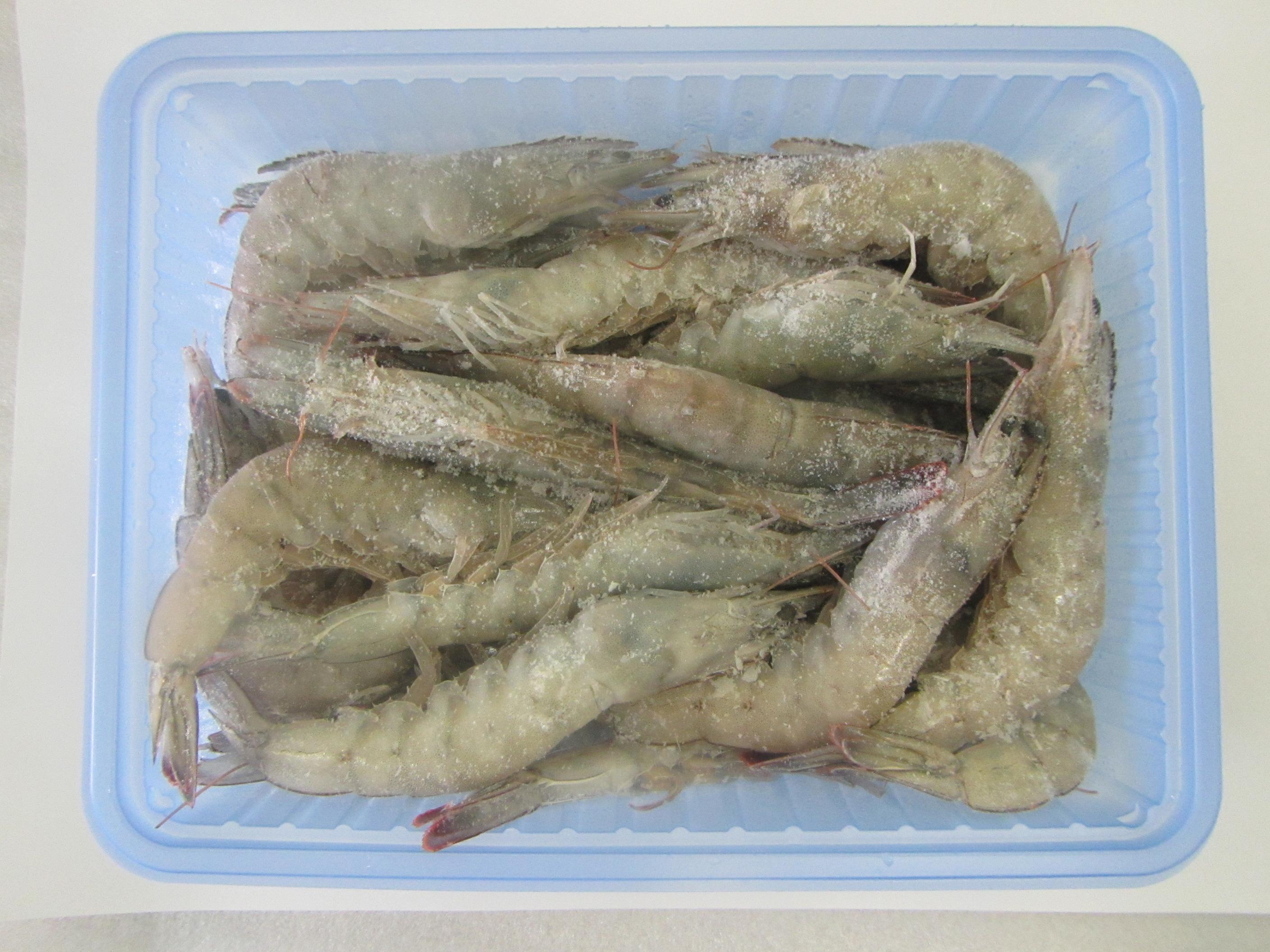 Product name
"Shirahime Ebi" , HOSO(Head on Shell on),semi-IQF
Temperature
Preparation
Can be consumed raw or cooked
Specifications/Packing
20/30、30/40、40/50、50/60、60/80、80 under
All 500g x 6 boxes x 2 pcs.
Sales region
Nationwide (Japan)
Facility Overview
Name: Ei Land-based Aquaculture Facility, Ei Aquaculture Section, Fisheries Business
Department 2, Nissui Corporation
Location: 5602-1 Imaura, Beppu, Ei-cho, Minami-Kyushu City, Kagoshima Prefecture
Site area: approx. 3.5 ha
Shrimp ponds: 2 for juveniles, 12 for rearing
No. of employees: 17

* Nitrification
A phenomenon in which ammonia generated from nitrogen compounds is oxidized to form nitrite and nitric acid by bacteria known as nitrifying bacteria in the presence of oxygen. Biofloc contains these nitrifying bacteria.