Nissui Wins Newcomer Award at the 2nd NIKKEI Integrated Report Awards
2023/03/24
Nissui Corporation ("Nissui") (Representative Board Member, President & CEO: Shingo Hamada; Head Office: Minato-ku, Tokyo) has been awarded the Newcomer Award at the 2nd NIKKEI Integrated Reporting Awards, sponsored by Nikkei Inc. to recognize companies that take a proactive approach to information disclosure.

In their evaluation of NISSUI INTEGRATED REPORT 2022, the judging committee noted: "With a simple and easy-to-understand structure, the company's enthusiasm for increasing corporate value is clearly communicated to investors. The report provides an indication of the company's determination through the change of its name to make a genuine effort in its portfolio transformation."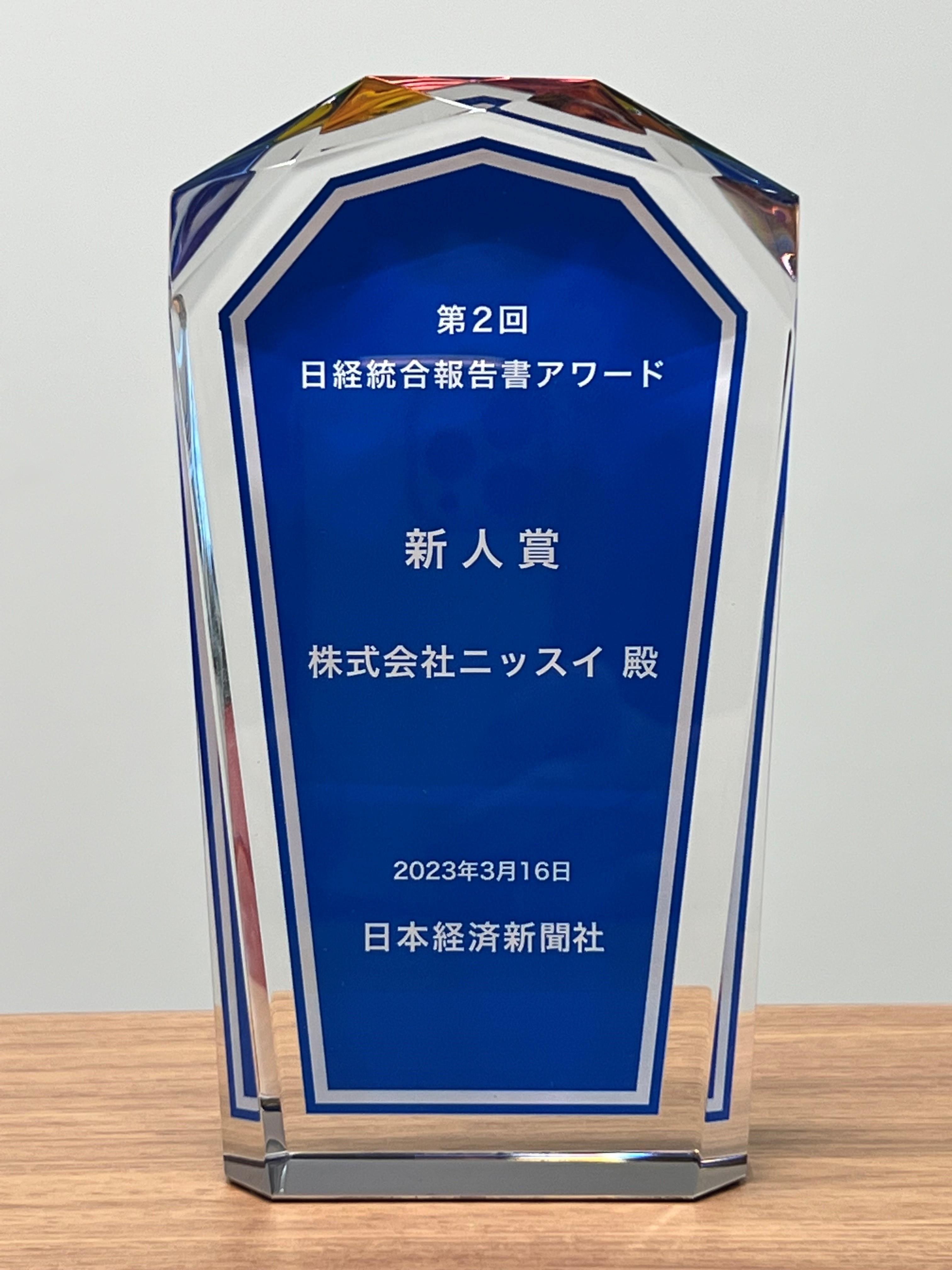 Newcomer Award Plaque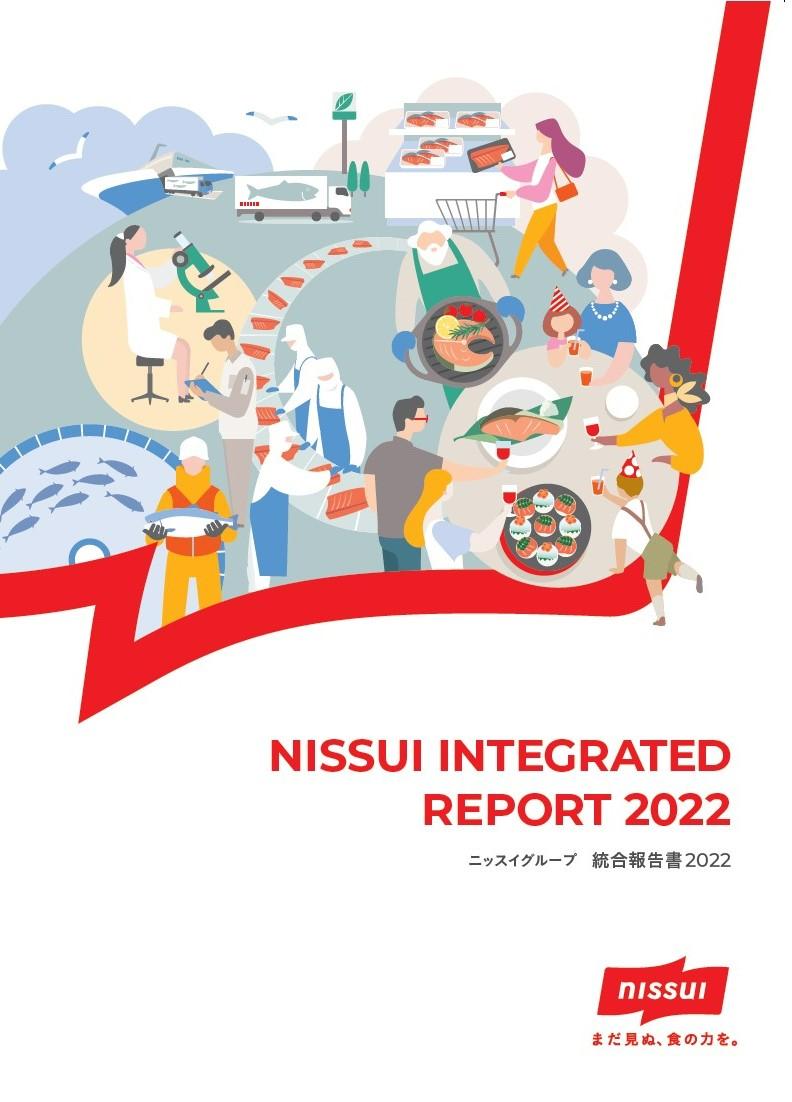 NISSUI INTEGRATED REPORT 2022:(https://www.nissui.co.jp/english/ir/ir_library/integrated.html)
Nissui published its first integrated report last year with the aim of deepening the understanding of the Nissui Group's mid- to long-term management initiatives among all stakeholders, including shareholders/investors.
In the Report, the Nissui Group's vision, CEO and CFO messages, value creation model, sustainability, governance, and other specific initiatives are presented in an easy-to-understand manner to explain the Group's approach to enhancing its long-term corporate value.
Nissui is committed to continuously improving its corporate value and addressing social issues through its business activities by engaging in dialogue with its stakeholders.

NIKKEI Integrated Report Awards
A program sponsored by Nikkei Inc. that recognizes companies that are proactive in disclosing information. The judging panel consists of fund managers, analysts, and academics.
A total of 387 companies and organizations participated in the NIKKEI Integrated Report Awards, which included: 3 Grand Prix awards, 1 each for the E, S, and G awards, 6 Grand Prix Runner-up awards, 1 Newcomer Award, 1 for the Special Jury Award, and 41 for the Excellence Award.
The Newcomer Award is given to a company that is participating in the Awards for the first time from among the top-ranking companies.