Nissui's future
MISSION
With the wellbeing of the ocean and people as our compass,
we are driven to offer the world better food choices.
We are determined to harness
the power of our pioneering spirit and
industry expertise to create a healthier,
more sustainable future through innovative food solutions.
TOP MESSAGE
Long-Term Vision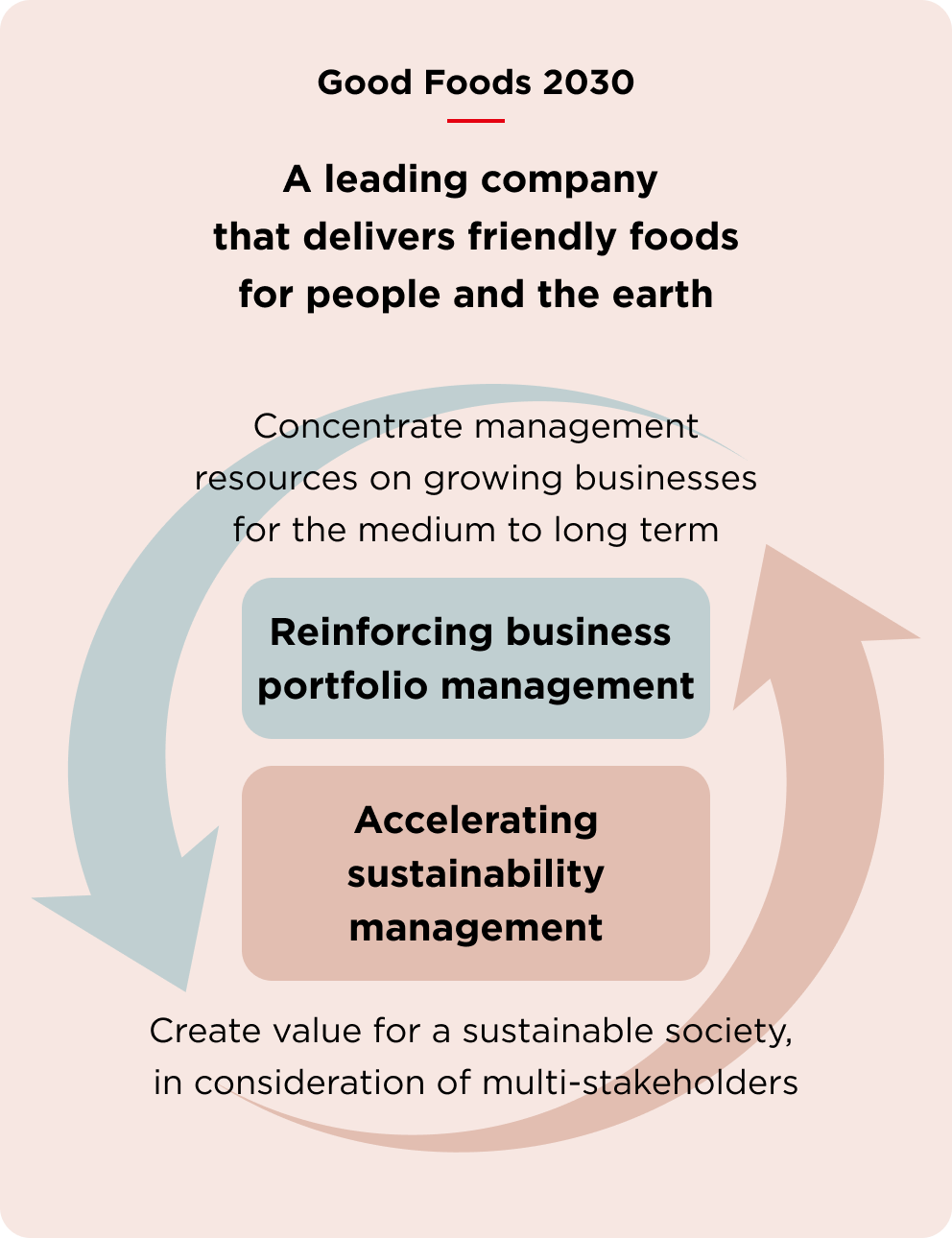 Mid-Term Business Plan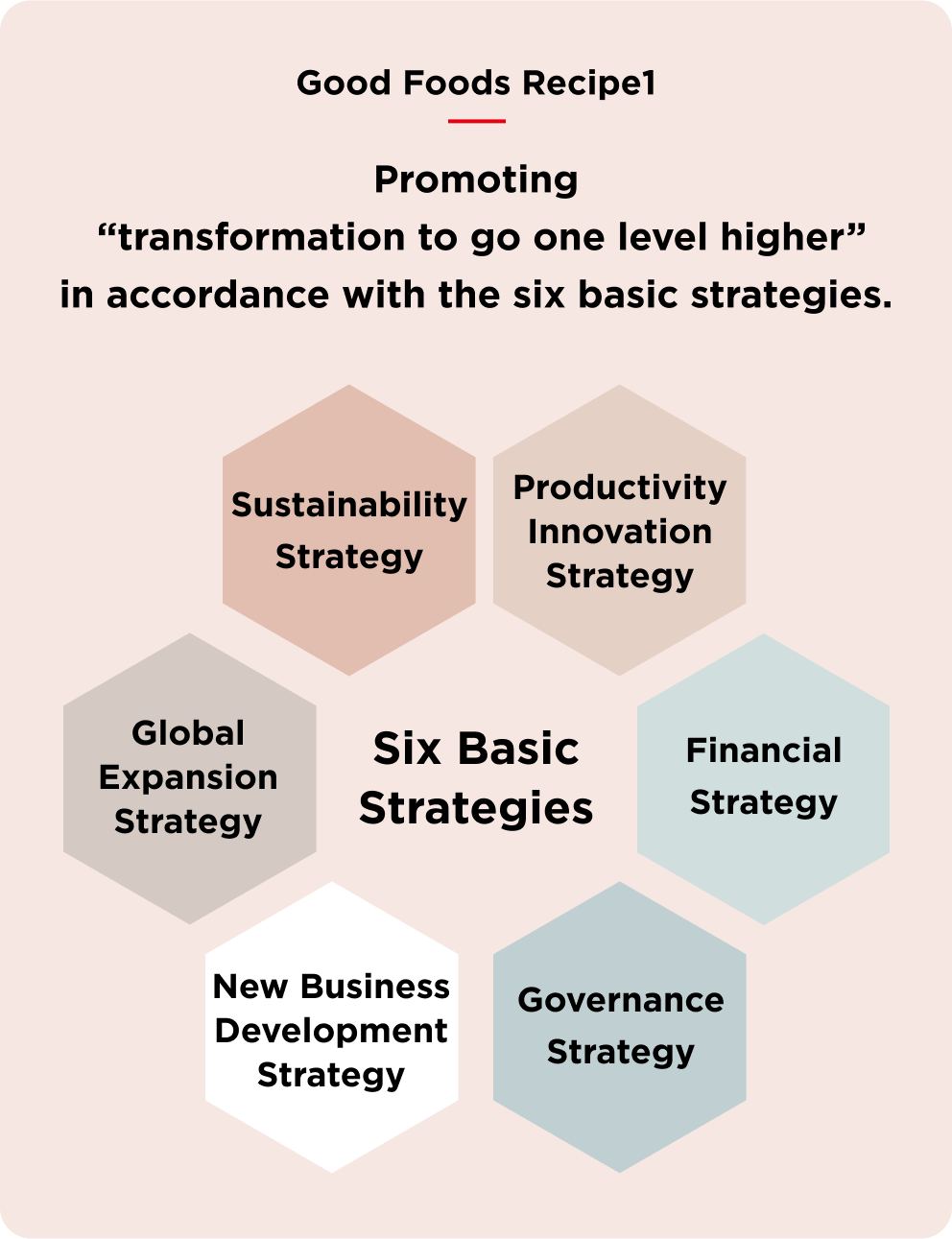 Nissui's business
Marine Products Business
Creating new value from marine resources by building a global value chain for marine products, from fishery and aquaculture to processing and marketing.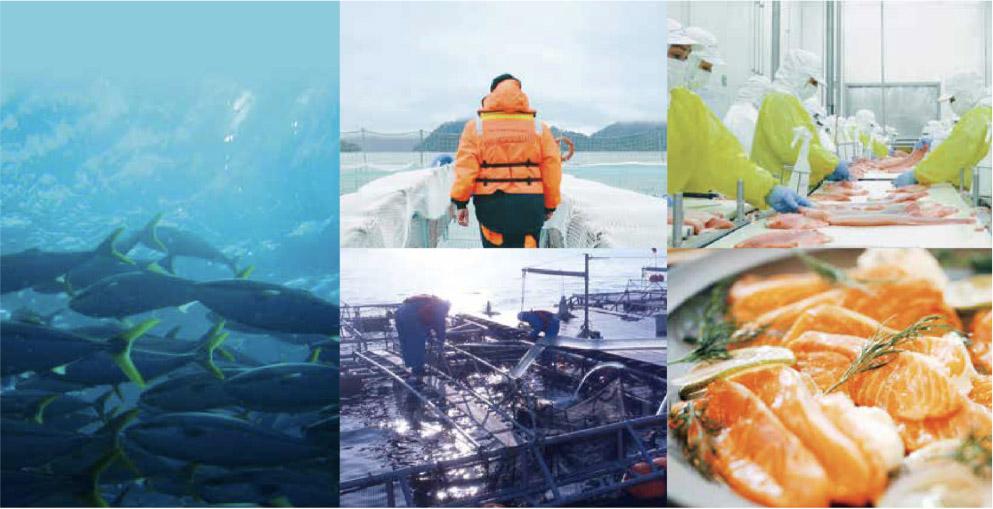 Food Products Business
Creating innovative food solutions by providing delicious, convenient processed foods in response to changes in society and customer lifestyles.
Fine Chemicals Business
Advanced purification and processing technologies and a global supply chain delivering functional lipids (EPA/DHA) to people of all ages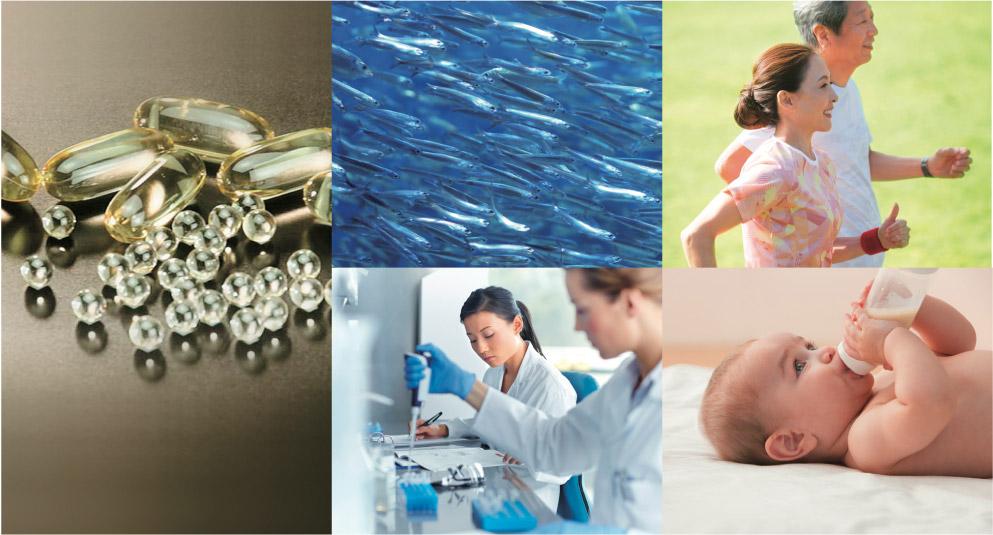 General Distribution Business
Supporting all temperature zone logistics originating from cold/refrigerated storage facilities located across Japan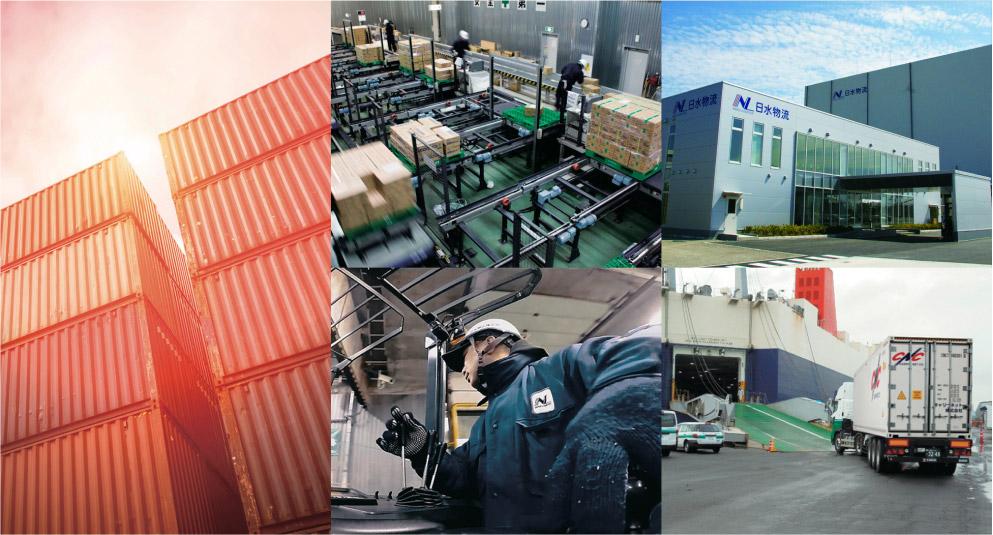 Nissui's"Business"
Sales by Area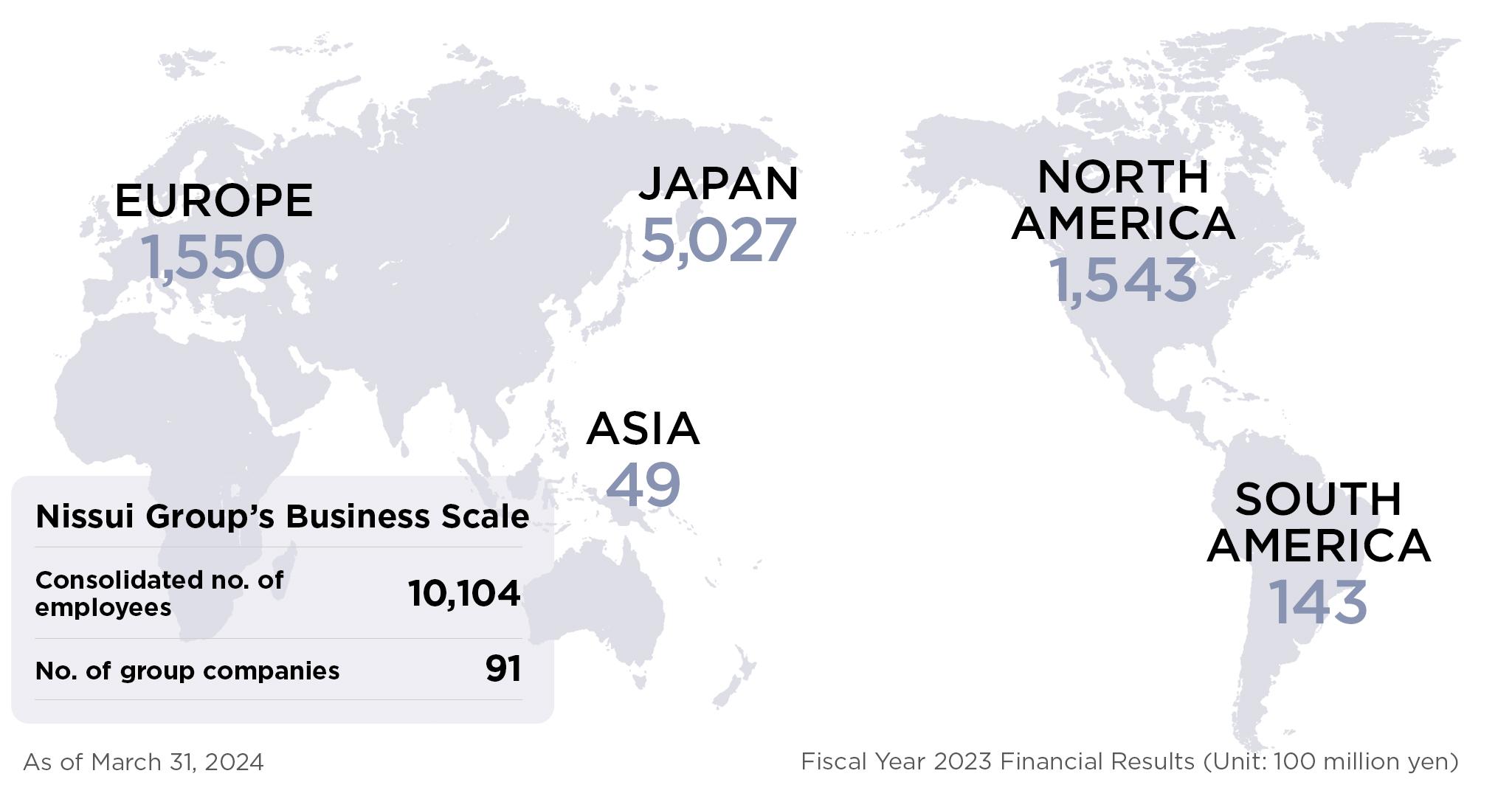 Nissui's strengths
Value Chain
The Nissui Group's strength lies in its value chain, which includes processing, production, quality assurance, and a wide range of product rollout channels. Our accessibility to resources allows us to procure marine products and other materials from around the world, and our R&D brings out the potential of materials for adding higher value.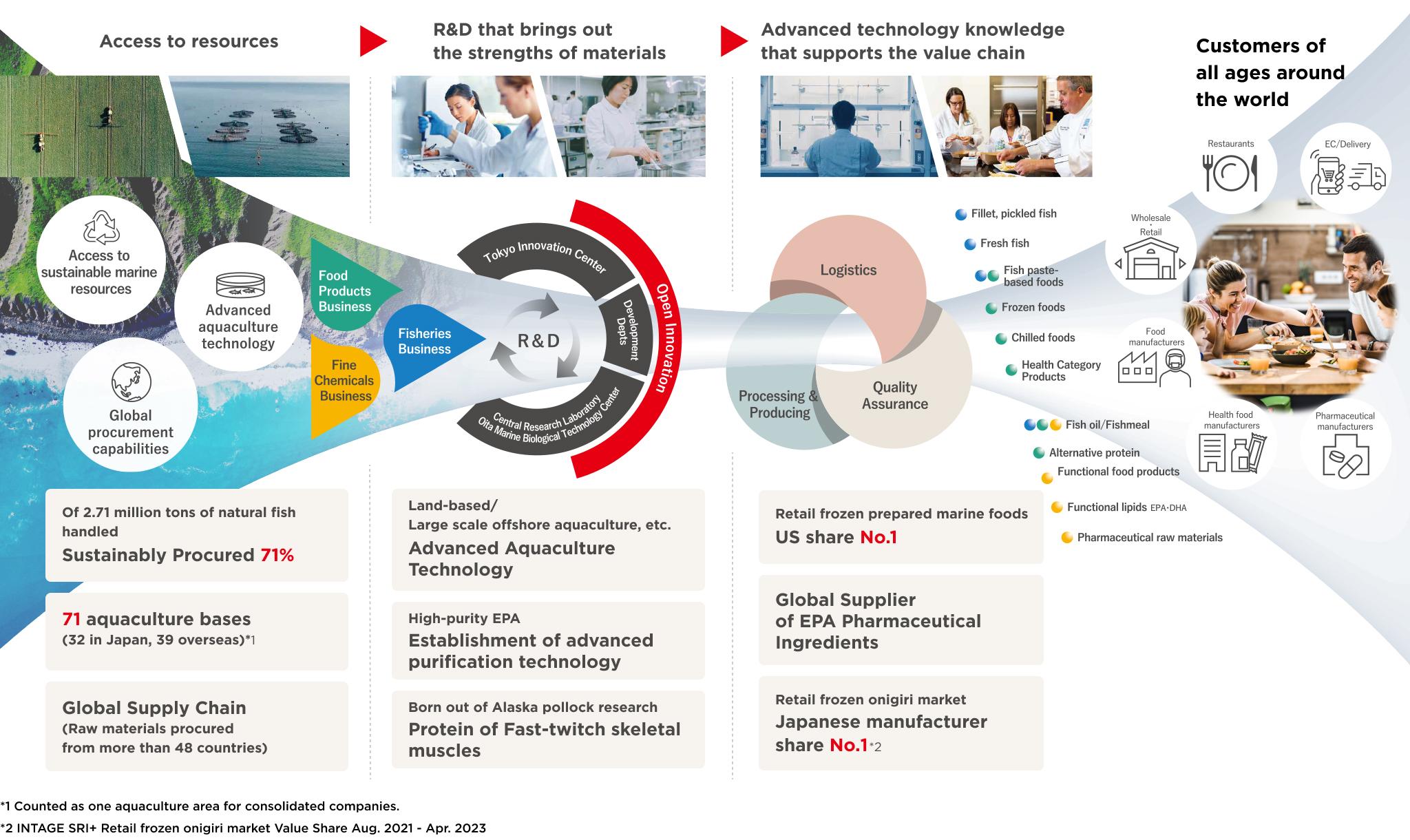 Global Links / Local Links
The Nissui Group has expanded its business bases throughout the world. Together, they have developed into "Global Links" that connect the world's fishery resources to the dining table, and "Local Links" that connect the various functions of businesses in each region. Synergies in every process, from securing resources onwards, enable us to provide high value-added products to customers.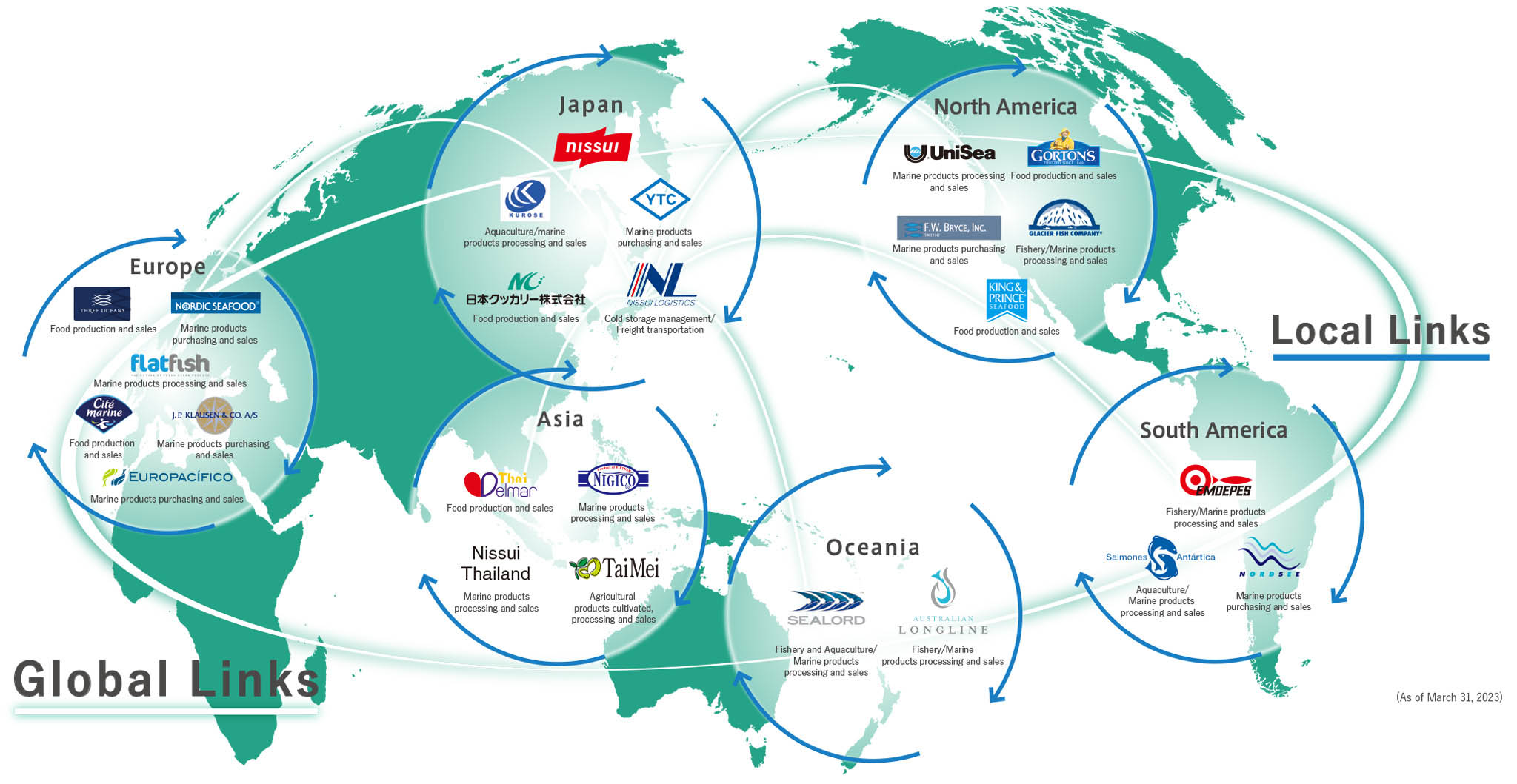 The Nissui Story
The Nissui Story
Founded in 1911 as a trawler fishing business, throughout its more than 110-year history, Nissui has met the waves of change and faced various difficulties, overcoming them flexibly with its cultivated know-how and ability to forge paths into the unknown. The company now delivers innovative food solutions for healthy living and a sustainable future around the world through its three core businesses of Fisheries, Food Products, and Fine Chemicals.
External Recognition
Inclusion in indexes, external evaluation
Nissui, which promotes sustainability management, has received external evaluations such as being included in each index, which is a stock index composed of corporate brands that take social responsibility into consideration, and being selected as a health and productivity stock (for the fifth consecutive year).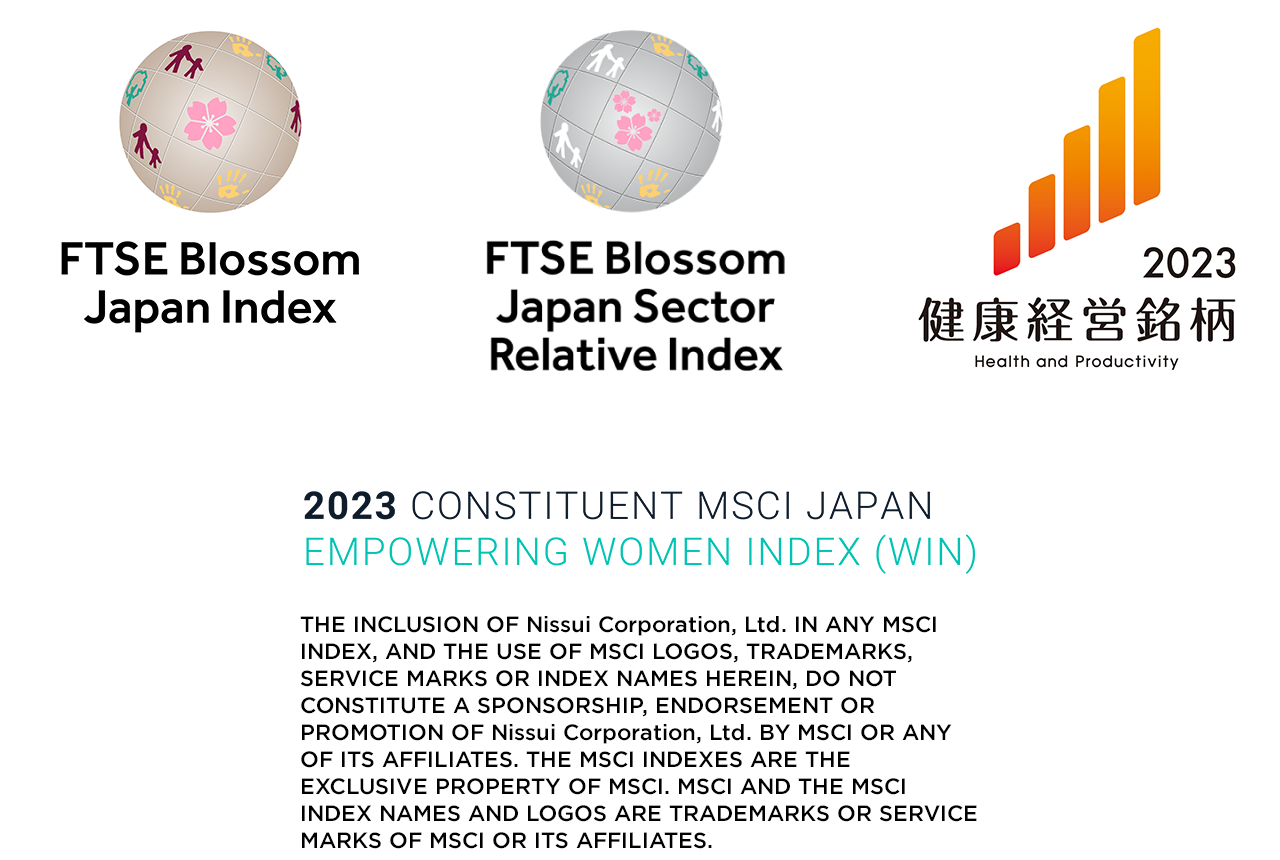 Nissui Like!
Nissui: for Human Health and Sparkling Seas
Corporate Movies