Message from the President and CEO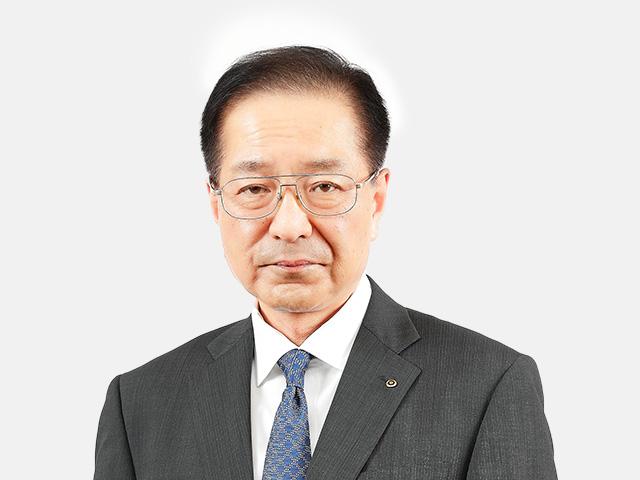 Driven by one of our Founding Principles, namely, "A tap water system is exactly what marine products should be like in production and distribution," we at Nissui have continued to create diverse value through a variety of resources, the most notable which are marine resources.
The history of Nissui began with a single fishing trawler in 1911. In the more than 100 years that have passed, Nissui has faced numerous challenges, including the shrinking of business during World War II and the postwar reconstruction, and the establishment of 200-mile Exclusive Economic Zones, and in response has - through its own efforts - been able to change and evolve, a process which continues to this day.
In April 2018, Nissui had launched its new Mid-Term Business Plan MVIP+2020, and made good process in the first year.
This Plan is based on the Basic Management Policy, which holds that, "We will champion the sustainable utilization of marine resources and the preservation of the earth environment, continue to create diverse value from resources, including marine resources, and provide individual consumers with safe and high-quality products, thus helping them to maintain a fit and healthy lifestyle," as well as "helping individual consumers around the world to stay healthy by eating seafood from sustainable resources using unique technologies developed by Nissui" in accordance with the Declaration on Action of CSR set forth in 2016. One of our objectives is to increase corporate value by helping to resolve social issues through business activities, and at the same time achieving revenue and income goals, and this new business plan is one way we hope to attain that objective. We undertook an action to solve marine environment and plastic issue in 2019 in addition to sustainability of marine resources, food loss, health and human resource development issues.
Nissui, whose business relies on the bounty of nature, will continue championing the sustainable utilization of marine resources and the preservation of the natural environment of the earth, and will continue to create diverse value while coping with changes to the social environment and to lifestyles.
Thus, we will always strive to grow into a better company than we were yesterday. We sincerely appreciate your continued understanding and support.
June 2019
Akiyo Matono
President & CEO,
Nippon Suisan Kaisha, Ltd.