Research on Functional Ingredients
Muscle Augmentation Effects of Alaska pollock Protein
Research has shown that the protein of Alaska pollock, the fish used to make products like kanikama imitation crab sticks, chikuwa grilled fish tubes and deep-fried whitefish, has numerous benefits.
One benefit attracting special attention is the muscle augmentation effect of Alaska pollock, which is used to make kanikama and chikuwa.
Alaska pollock protein is the same as or better than the protein from eggs.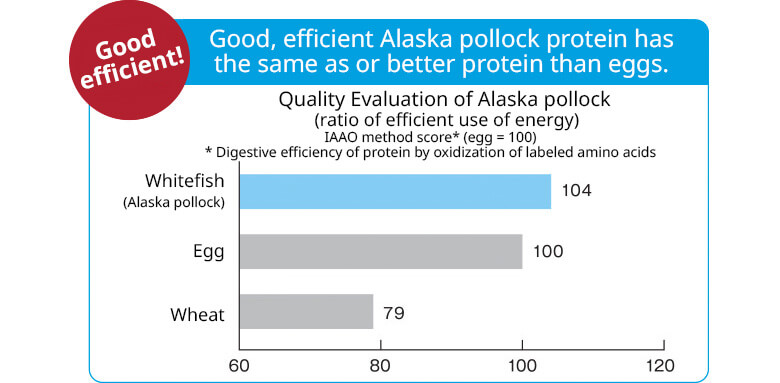 Comparative evaluation of the quality of Alaska pollock protein (ratio of efficient use of energy), which makes muscle, was carried out among human subjects. Alaska pollock protein was the same as or better than the good protein found in eggs.
It was discovered that Alaska pollock protein has muscle augmentation effects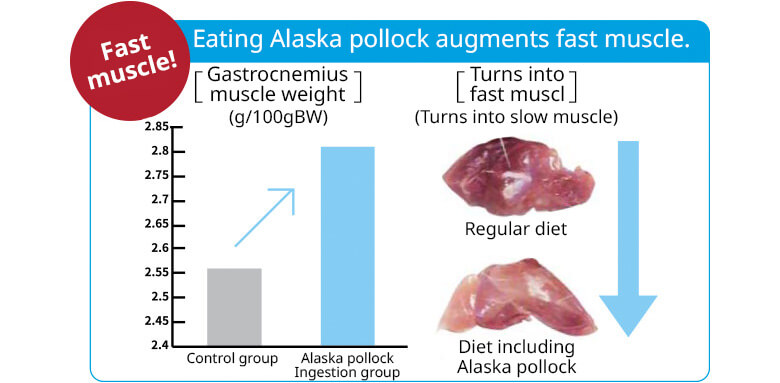 It was discovered that Alaska pollock protein has a new, third function of augmenting muscle. It augments fast muscle, which controls explosive power (as demonstrated in rat experiments).
Eating Alaska pollock protein augments muscle.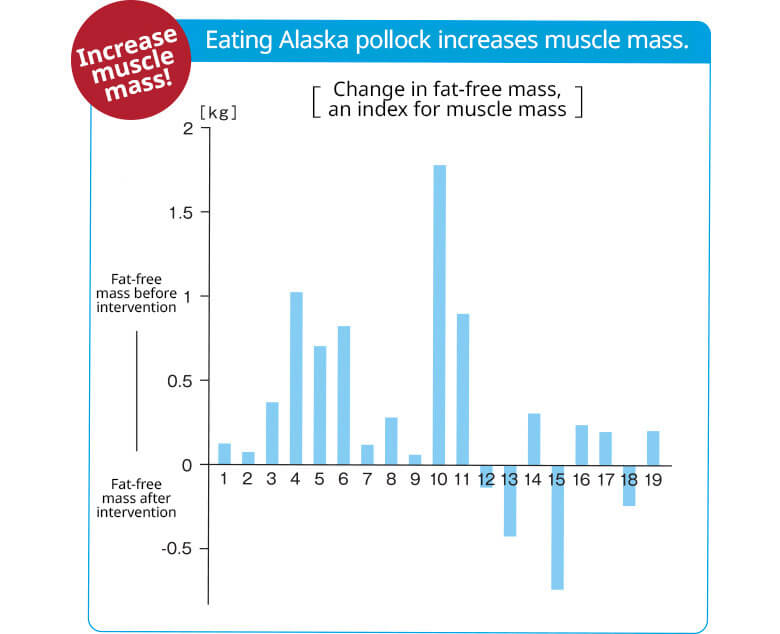 Among older people, who lose 1 to 2% of fat-free mass a year on average,15 out of 19 individuals in the test group showed muscle augmentation after continuing to eat 4.5 g of Alaska pollock protein for three months.
Trial subjects: Women 65 or older
Food tested: Alaska pollock mince (30 g daily, containing 4.5 g protein)
Trial period:3 months
Measurement taken:DXA method (fat-free mass: index for muscle mass)
How much do you need to eat to intake 4.5 g of Alaska pollock?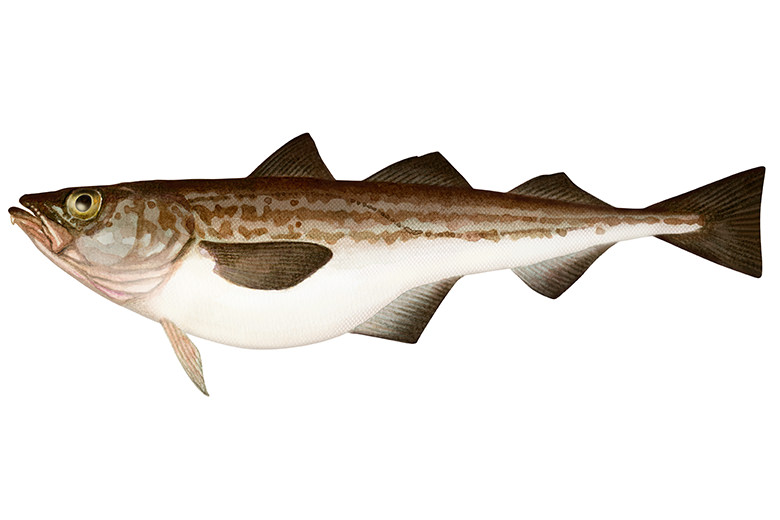 How much food made from main ingredient Alaska pollock needs to be eaten to obtain 4.5 g of Alaska pollock?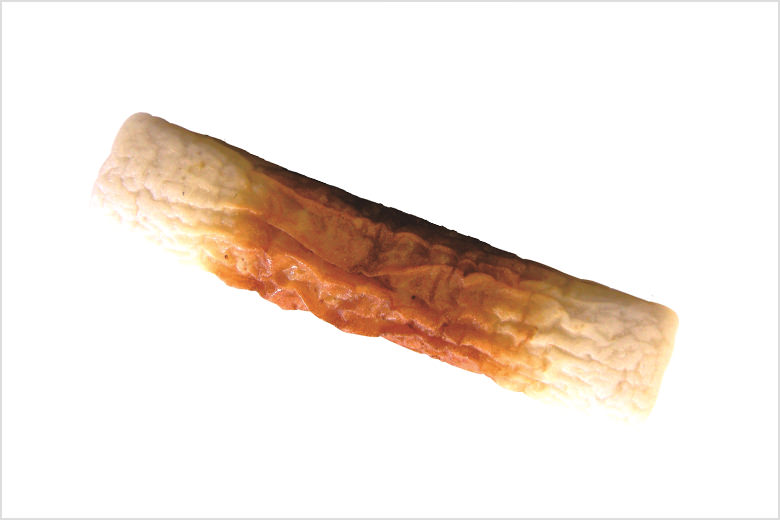 1 chikuwa tube (approx. 33 g)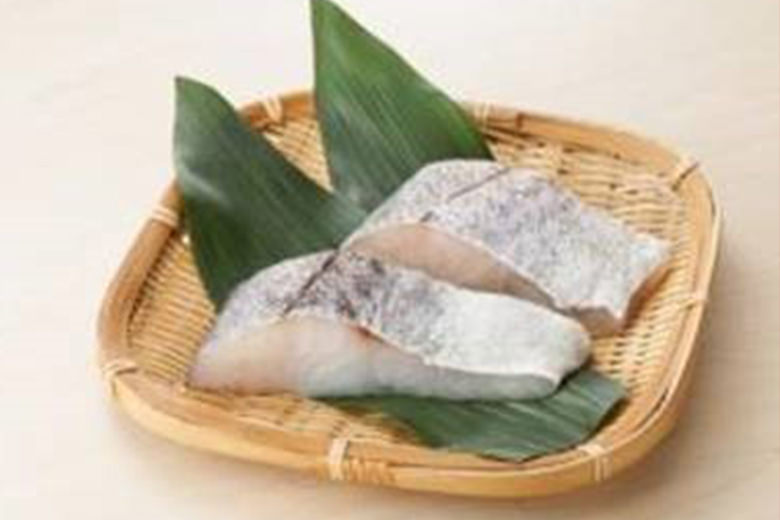 Half body (approx. 30g)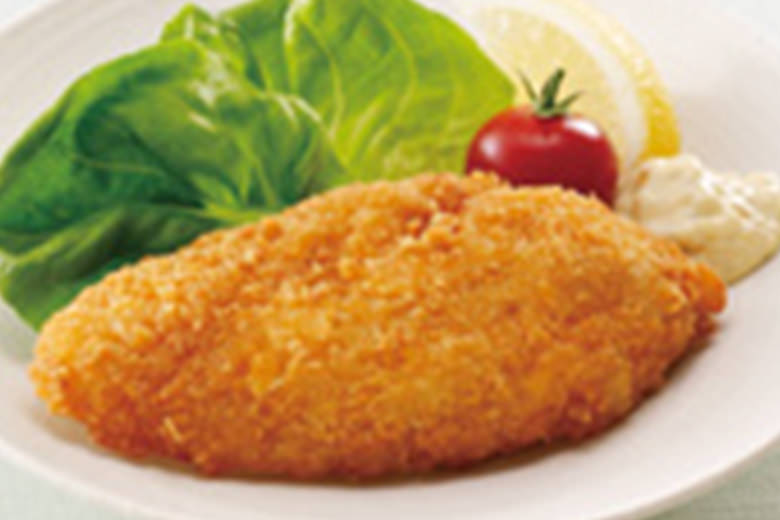 1 piece of deep-fried fish (approx. 60 g)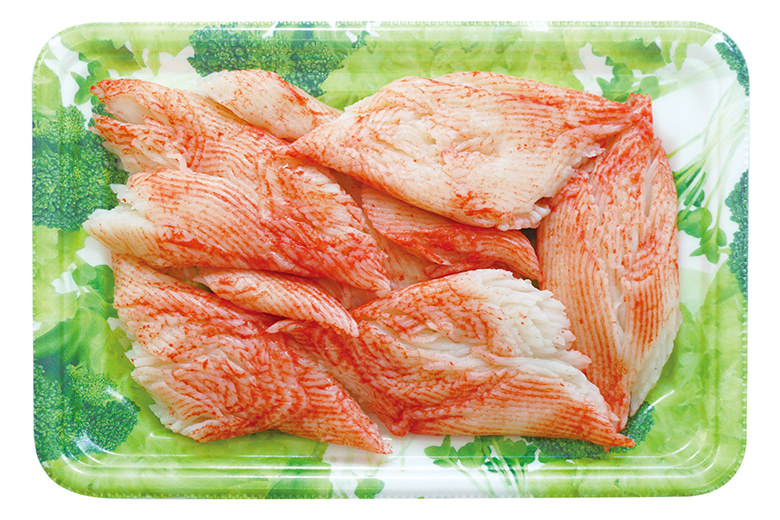 1.6 stick of kanikama imitation crab (approx. 50 g)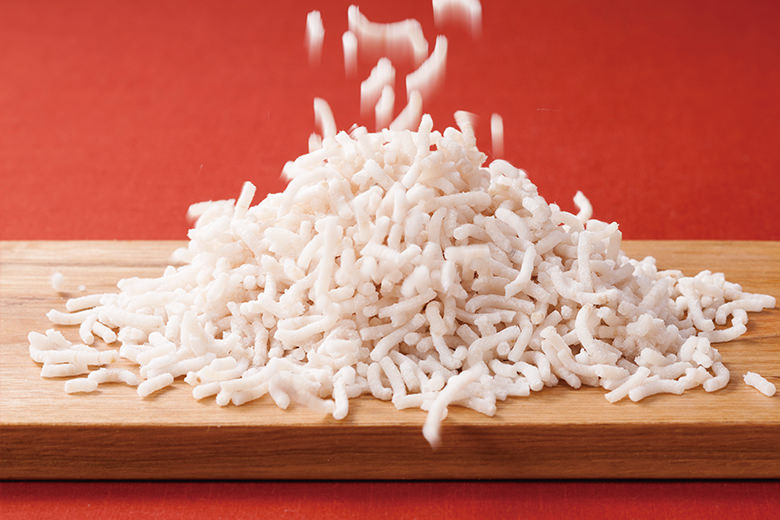 Mince (approx. 30 g)
Note:The above amounts assume that all the fish consumed is Alaska pollock.