Mid-Term Business Plan "Good Foods Recipe1"
We started the Mid-term business plan "Good Food Recipe1" from 2022 to 2024. The plan is "the first recipe" to achieve its long-term vision in 2030.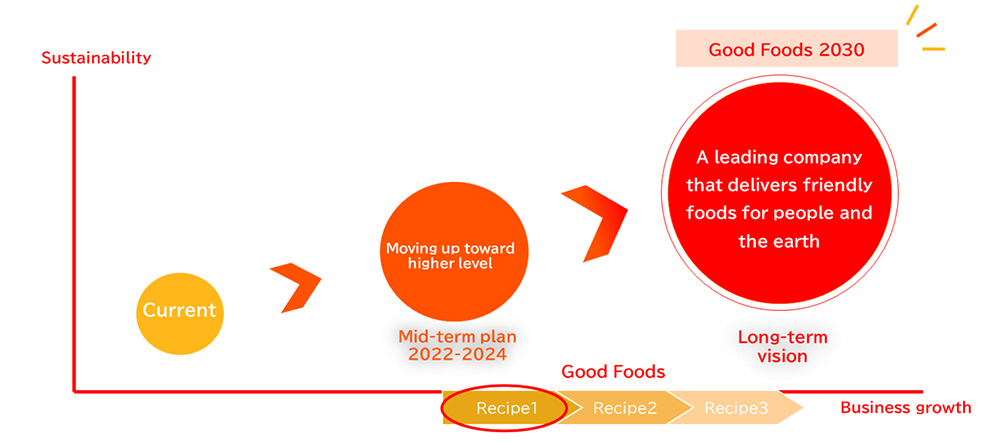 Financial KPIs of Mid-term business plan "Good Foods Recipe1"

The six strategies of Mid-term business plan "Good Foods Recipe1"
There are six basic strategies to achieve the Mid-term business plan.
i. Sustainability Strategy

We will tackle the issues, such as health promotion, CO2 and plastics reductions, sustainable usages for marine resources, responsible procurements, and diverse human capitals.
ii. Global expansion strategy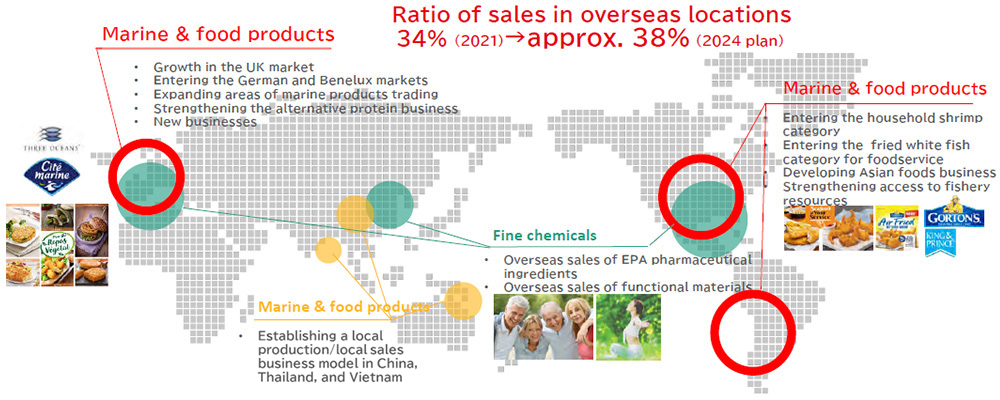 Nissui will expand marine and food businesses in Europe and the US, establish businesses in Asia, and increase omega3 sales to pharmaceutical industry.
The company aims to achieve the global sales from 34% in 2021 to 38% in 2024.
iii. New business development strategy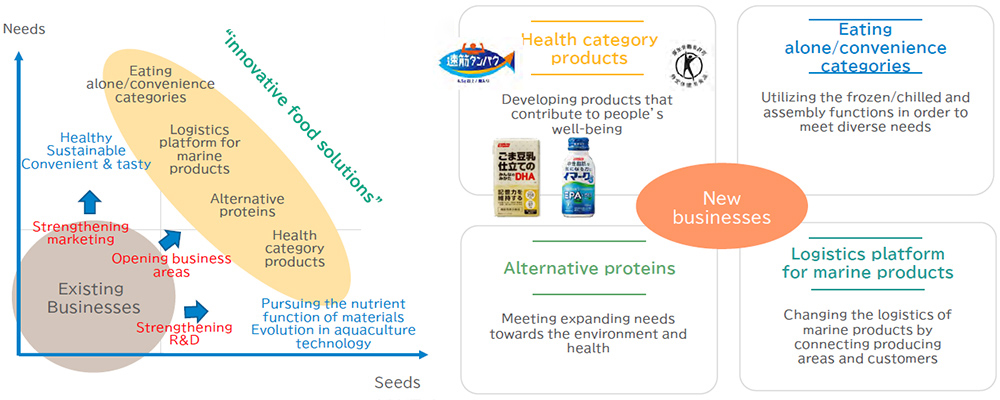 By strengthening marketing and R&D, the company will strive to meet customers' demands, promoting healthy food solutions, user-friendly product solutions, plant-based products, and marine food delivery solutions.
iv. Innovations of productivity strategy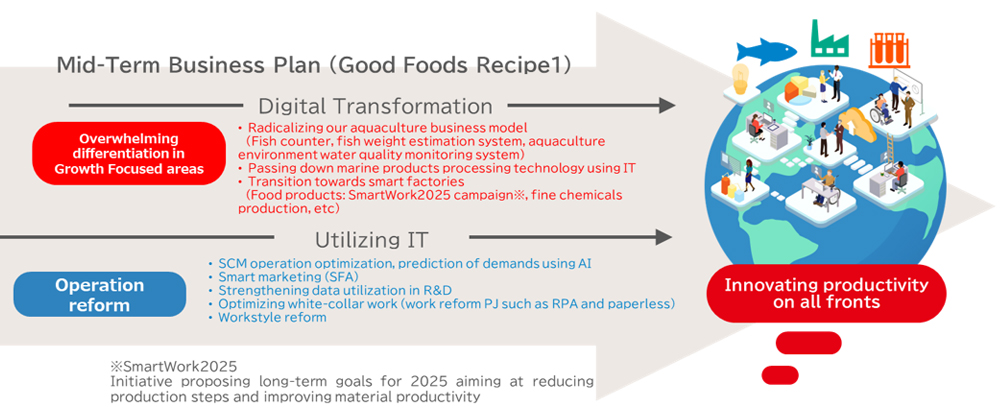 We will improve quality and speed of its value creation activities by using AI/IoT technology and digital transformation especially in aquaculture and food productions.
v. Financial Strategy

In addition to its profitability, the company will do its best to improve ROIC on each business. The company intensively invests its assets into high ROIC businesses and build its appropriate business portfolio.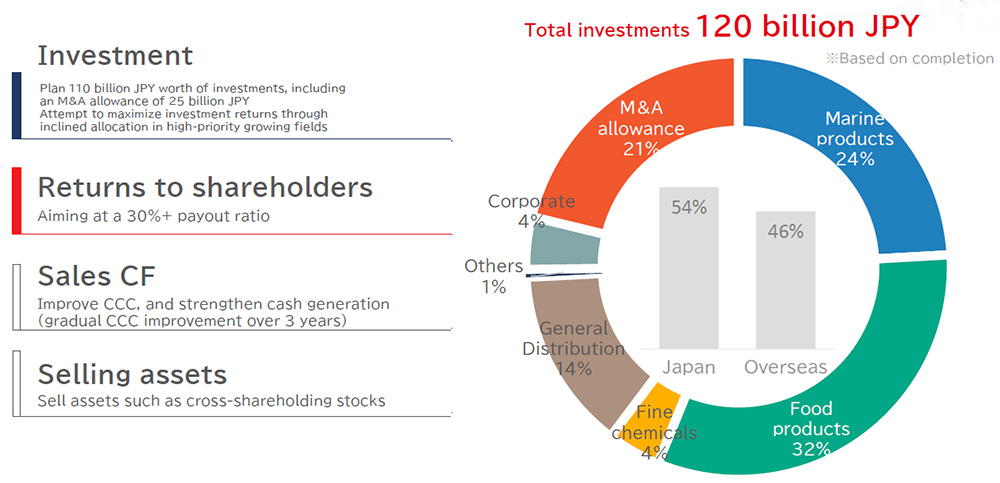 Continuously investing for its future growth, we try to allocate cash to dividends and aims to achieve 30% of payout ratio. The total investment will be 120 billion JPY (95 billion JPY for equipment and 25 billion JPY for M&A).
vi. Governance strategy

We will examine diversity and required skills, etc., and aim for the optimal composition of the Board of Directors. In addition, we will strengthen Group governance by rebuilding the nomination and remuneration system for Group company officers, improving the effectiveness of the Board of Directors of Group companies, and promoting preliminary screening and post-implementation monitoring of investment execution.
Click here for details of the medium-term management plan "Good Foods Recipe1."