Egg-free Surimi was invented
from customers' demand
We use a completely egg-free production line to ensure that customers allergic to eggs can enjoy our products with peace of mind too.
Egg-free Products Offer Peace of Mind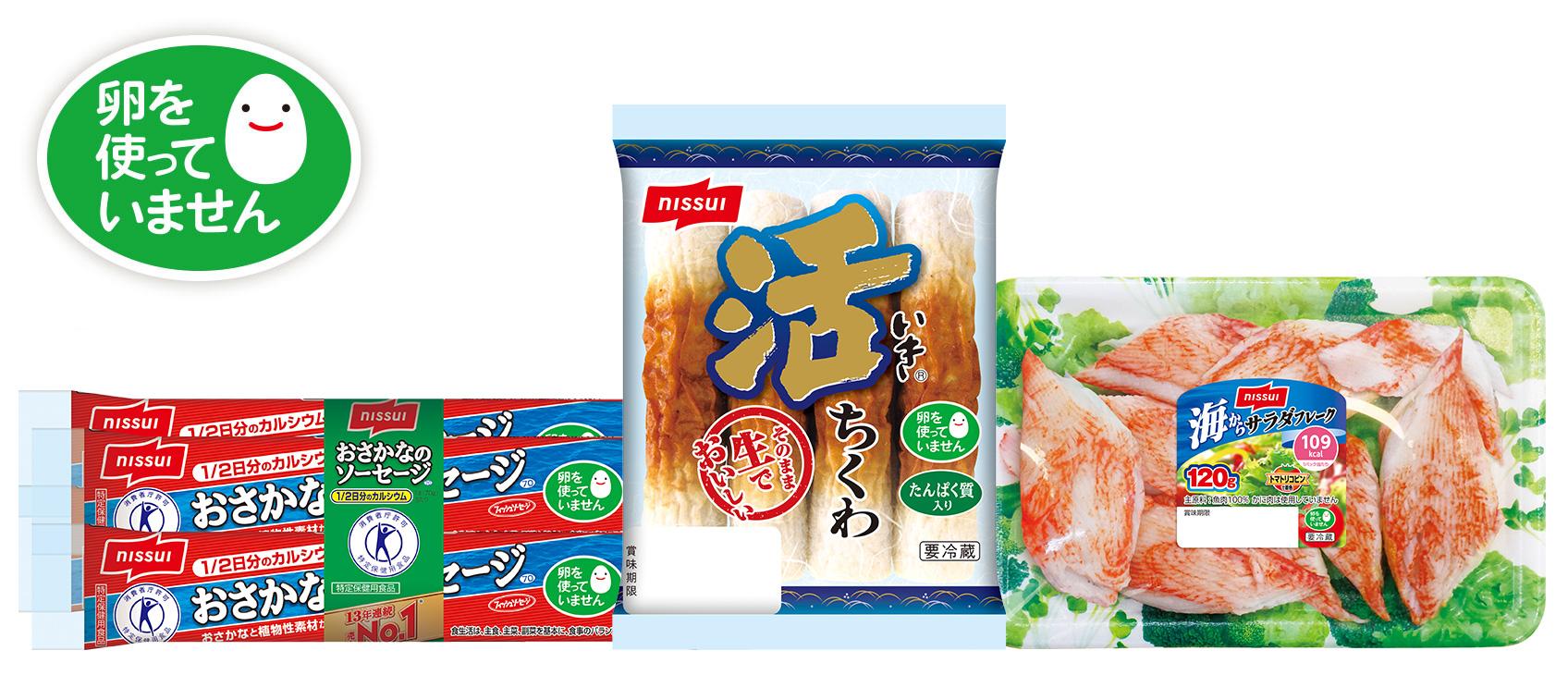 The egg-free identifying mark is placed on the package for Nissui fish cake products sold in Japan like "Osakana Soseji" fish sausage, "Katsu Chikuwa" and "Umi Kara no Sarada Fureiku". It means that they are egg-free preparations.
Customer Feedback Contributed
About 90% of the food allergy-related calls our Customer Service Center receives from consumers have do to with eggs. Since our main product is surimi, we started research to develop completely egg-free surimi products in autumn 2001.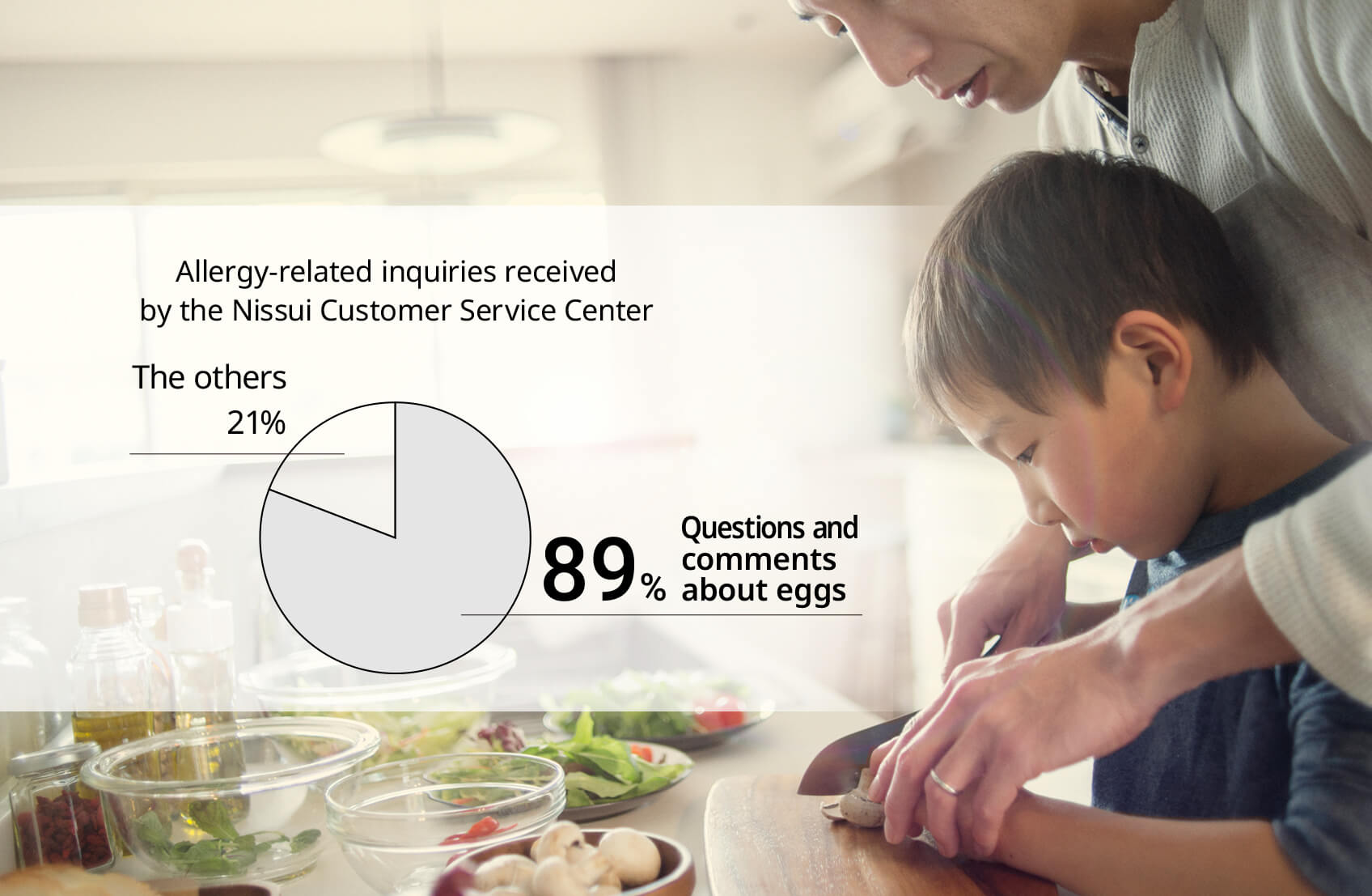 It took us about a year of trial and error to arrive at great-tasting egg-free products. We tried various ideas, such as using a better grade of surimi or changing the product formula, and we finally succeeded in making egg-free fish sausage and fish cake products that have the same great taste as before.
We set up a segregated egg-free surimi production line and we test the surimi to make sure it contains no traces of egg. The finished product is also made in plants that do not use eggs. Where seasonings and other secondary ingredients are concerned, we take all possible steps to ensure that those ingredients are egg-free too, sending our staff to ingredient manufacturers who use eggs to make sure that they have measures in place to avoid egg contamination of the ingredients.
Familiar Products that Give Peace of Mind
Our egg-free products come with a description of how they are made and the egg-free identifying mark. To those allergic to eggs, even a small amount can cause a reaction, so we need to have proper quality controls in place to be confident that our products are truly egg-free. We have developed our own thoroughgoing quality control system to ensure that our facilities and the surimi, seasonings and other secondary ingredients that go into the products meet standards for egg-free production.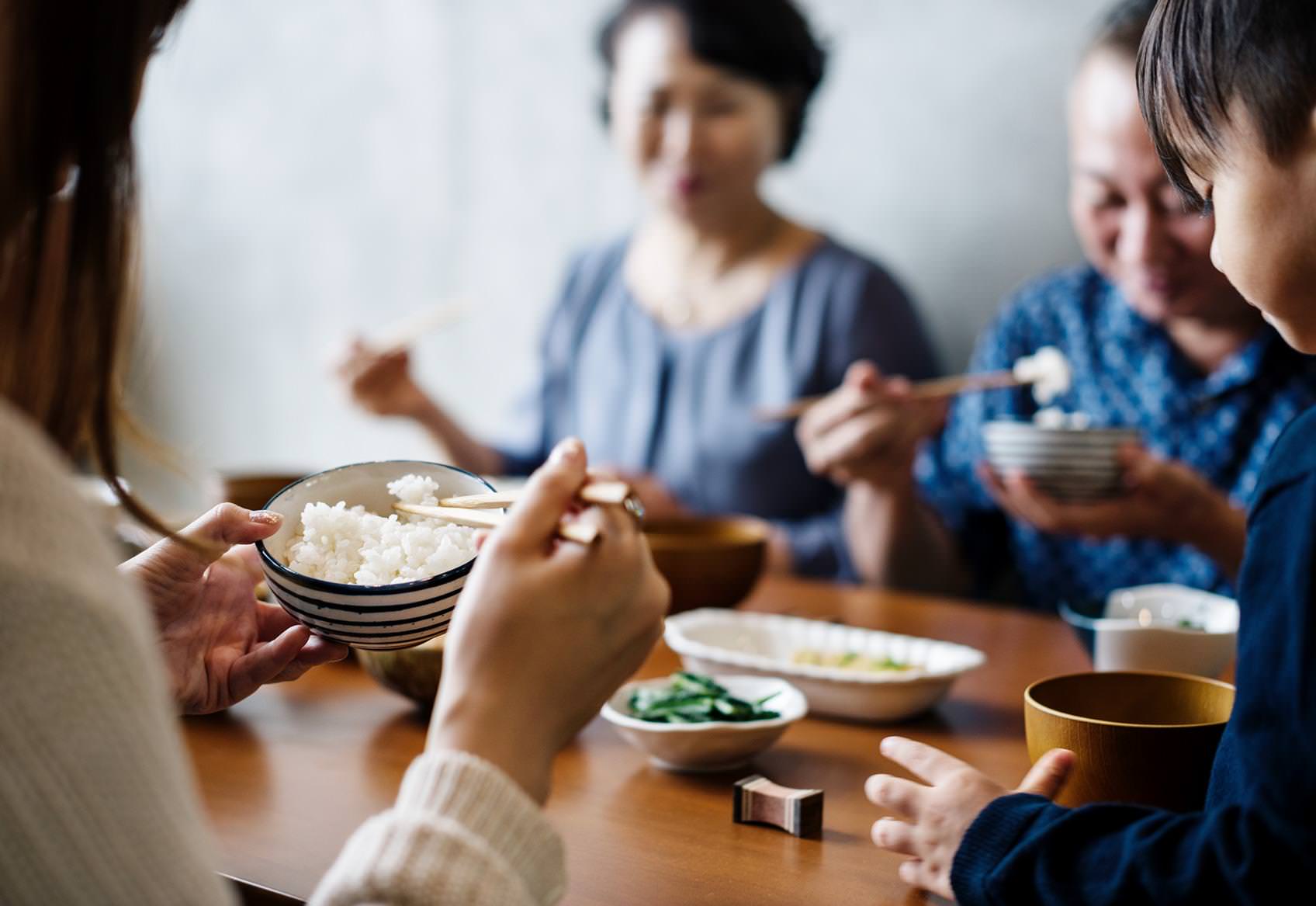 Recommended for those who read this article