Corporate Branding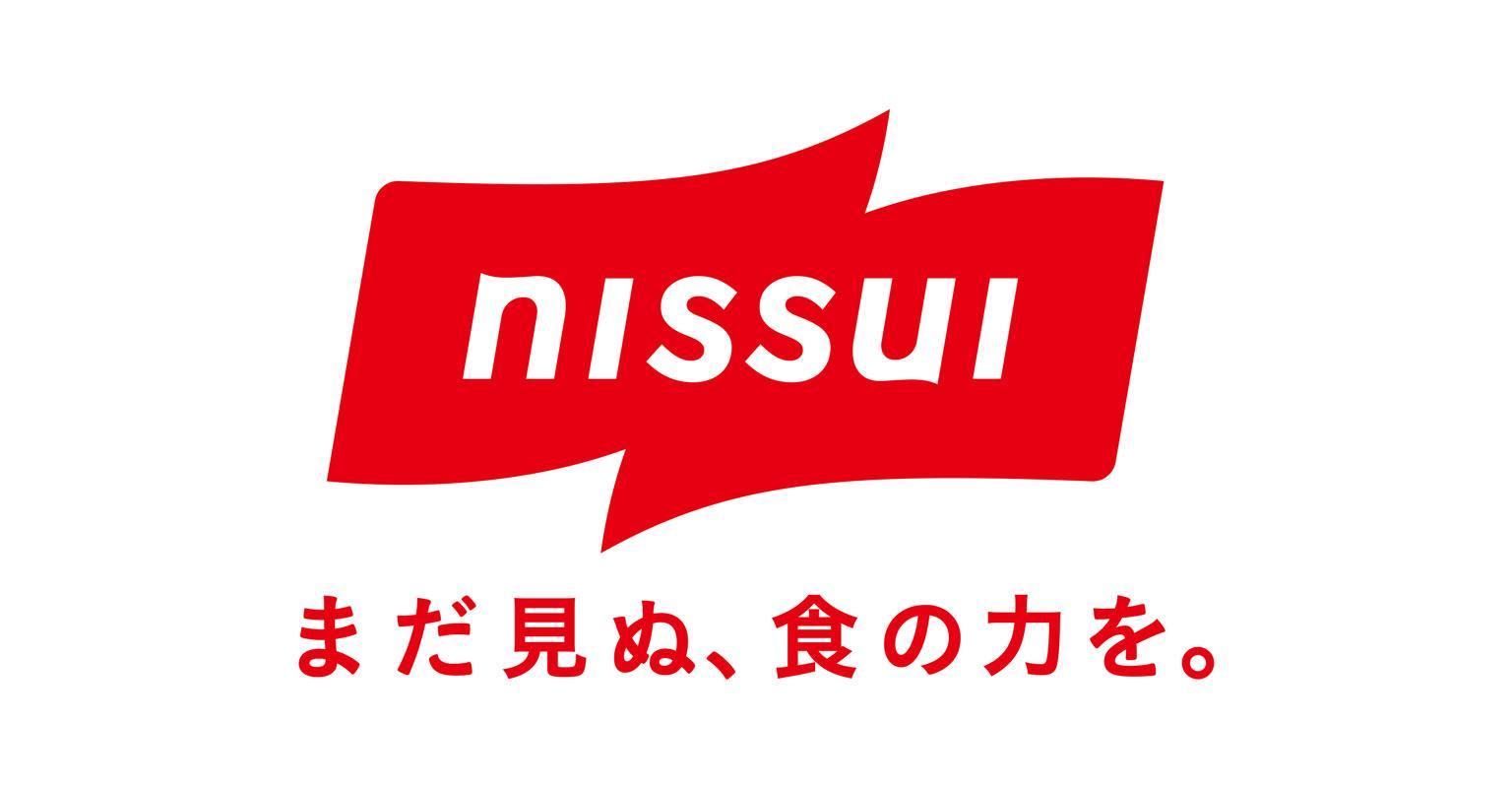 This is a brand symbol representing the new Nissui brand.
Its frame is shaped by combining two forms of waves approaching from left and right, symbolizing two-way communication between Nissui and consumers.
The waves are symbolic of the ocean and also signify Nissui's origin, i.e., its passion for marine resources.
The combination of curved lines and straight lines indicates the fusion of approachability and the strength of willpower, respectively, while the logotype inclined at an angle denotes a challenger's spirit and an inquisitive mind.
Connecting Frame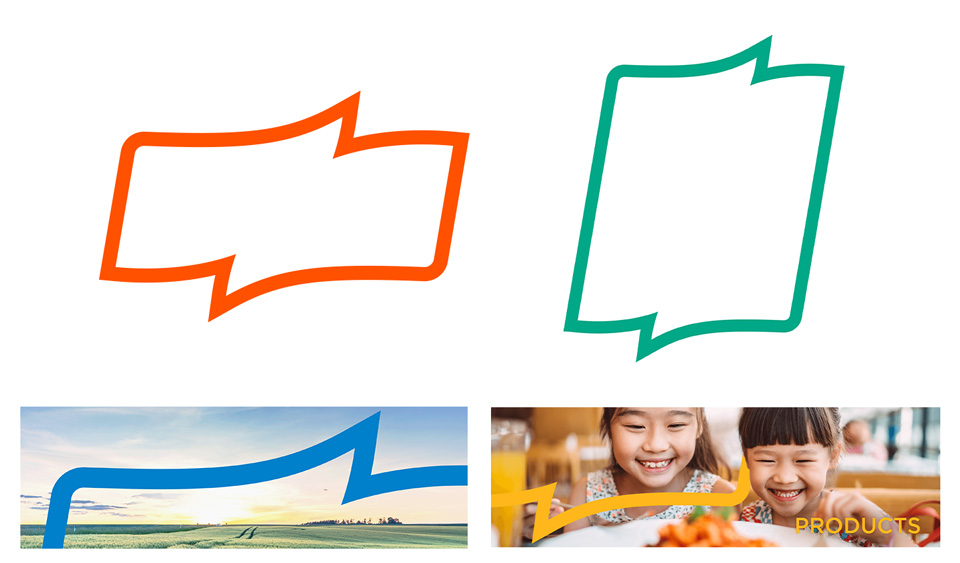 The "connecting frame" designed by adopting the shape of the brand symbol as a motif will be used proactively as a tool for forming a new impression of Nissui at venues of communication.
Like the brand symbol, its design symbolizes two-way communication, presenting the Nissui brand by using a base color that gives a balanced, soft impression and an accent color that gives a strong impression.