Quality Assurance Measures
Essentials for Ensuring Quality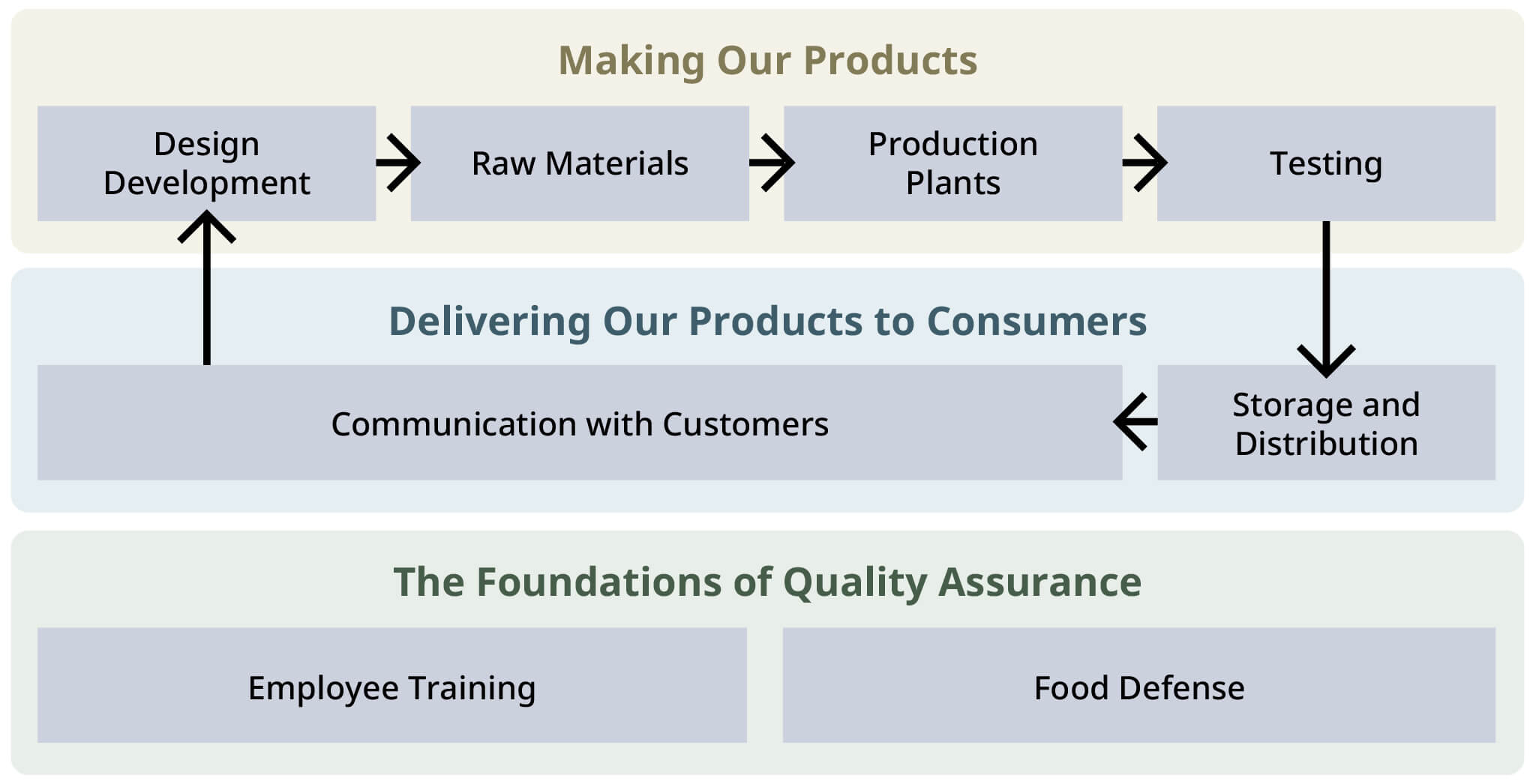 Delivering Our Products to Consumers
Storage and Distribution
Temperature and sanitation control measures are in place to ensure that our products maintain consistent quality during distribution after shipping from our plants.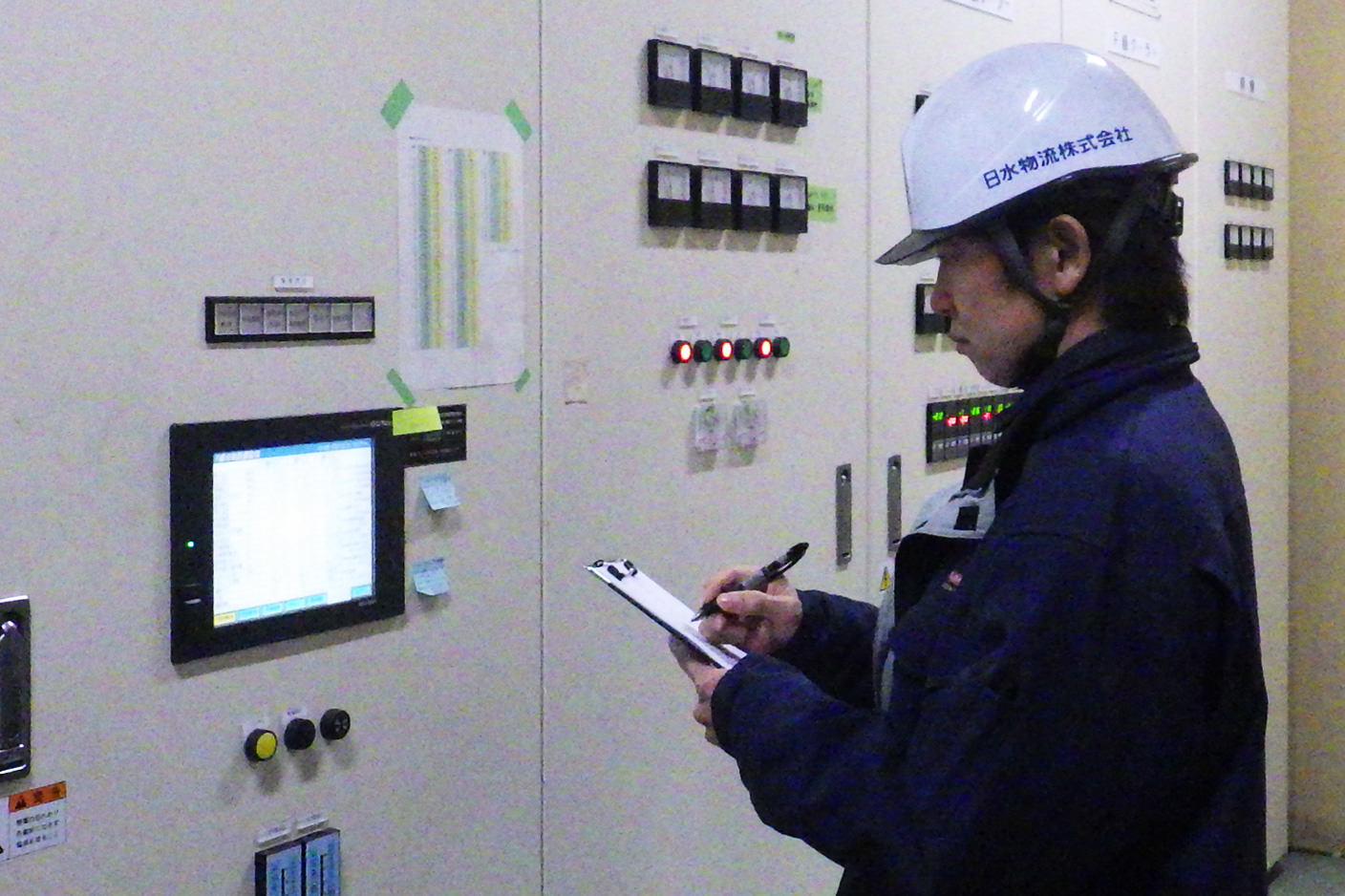 Communication with Customers
To ensure that customers are satisfied, we listen to them and use their feedback to create better products.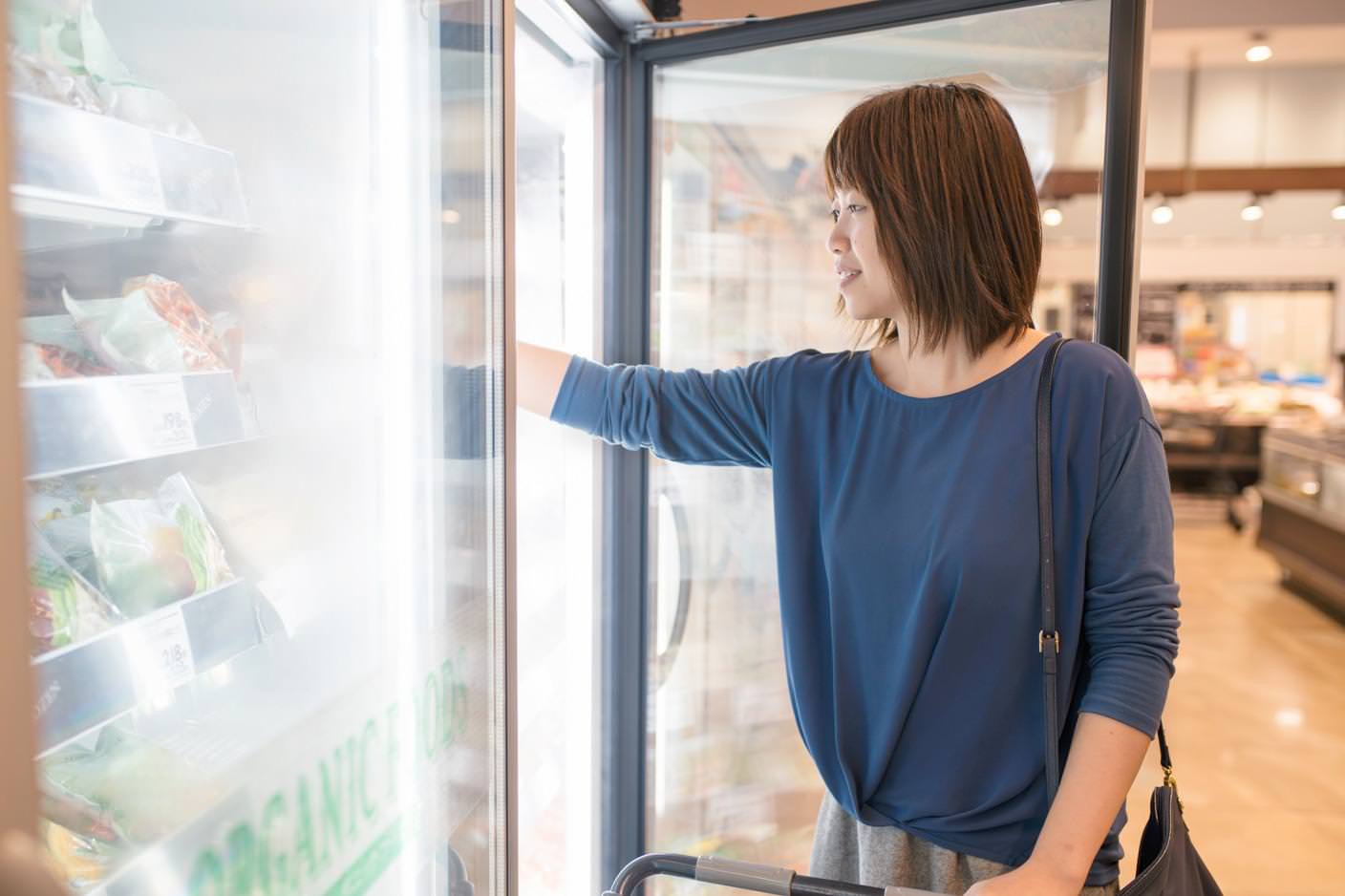 Participation by Senior manegament
To ensure that our products are safe and secure and that customers are satisfied, senior manegament stay involved in customer satisfaction activities. In the Quality Assurance Committee, chaired by the president and composed of the executive officers concerned, general managers, and outside committee members, participants share feedback from customers, discuss how to deal with complaints or requests, decide on and check the effectiveness of quality assurance-related standards and measures.
Acting On Customer Feedback
We make a point of listening carefully to customer feedback in order to soothe complaints and boost satisfaction. The role of the Customer Satisfaction Improvement Subcommittee, which is under the Quality Assurance Committee, is to decide on measures for accomplishing this.
Product Package Information
The package communicates information about the product to consumers and we know that the information should be clear and accessible. In particular, ingredients identified as allergens are shown in larger print in the ingredient list.